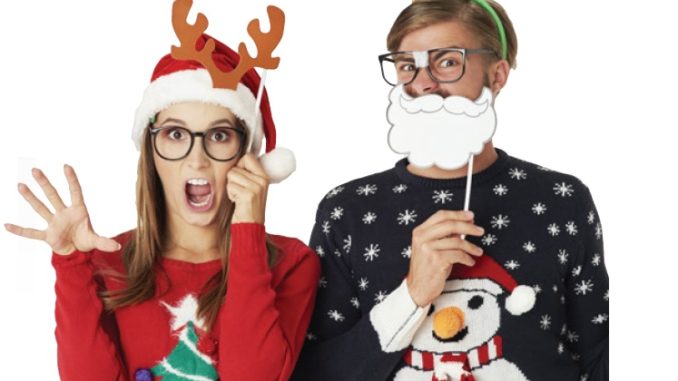 Who'd have guessed that those lace-lined, ribbon laden bundles of wool would become the mainstream trend for winter 2016? I sure didn't! But darn it all, if they aren't the comfiest, warmest garments to wear during the holiday season! That's right! Suddenly those hand-made sweaters grandma won't stop dishing out every year are making runway appeal, much to her knitting circle's delight!
But how can you tell that your holiday garment is up to snuff? Simple! Follow our handy checklist below and rest easy knowing you're the highlight of this year's Ugly Sweater Showdown!
Loud & Proud.
Your sweater should have at least three opposing colors. The harsher they clash, the better!
Pattern or Seasonal Object!
If that checkered top or break dancing reindeer isn't the highlight of the punch bowl discussion, you're doing it wrong.
3-D Goggles Not Required.
Whether they're ornaments dangling from your shoulder blades, Rudolf's nose in the form of a little foam ball, or Santa's scarf spilling off his two-dimensional neck and strangling your own, some part of your sweater had better be breaking the fourth wall.
All That Glitters.
Not gaudy enough? Tinfoil and sparkle pom-poms are your friend. Give in to sweet temptation and go wild.