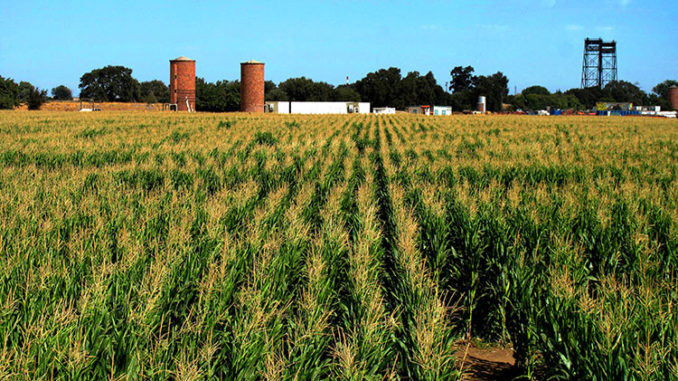 Stockton 
Our beloved port-side city sits the throne of San Joaquin, providing our county a central hub for our ever growing communities across the region. Bringing in residents both old and new by car, boat and plane, it's a sprawling metropolis amid an agricultural wonderland which provides locally grown produce to its residents, and nations worldwide.
You need only take a tour downtown to discover some of our city's grandest gems. They shine brightest in historic buildings such as the Bob Hope Theatre, in museums like the Haggin, and spread out into nature's generously donated Delta which connects our port to the rest of the nation and beyond. Yes, our city is unique in its splendor. And as we watch new business flock into its communities and breathe life back into its districts we are so lucky to be offered a glimpse into the future of one of our nation's most magnificent municipalities.
Ripon  
This charming community may be on the smaller side, but what Ripon lacks in size it makes up for in agricultural abundance and classic home-town qualities. Known by many locals as the "Almond Capital of the World", Ripon has made its name in the orchards lining the city limits. Among those orchards are plenty of other crops Ripon has become synonymous with, including rows and rows of walnut trees and vineyards
scaling back and alongside the Stanislaus River, the very river which acts as the divider between our county and the next.
With the 99 Freeway trailing through its center, Ripon is perfect for folks looking for a tightly knit community where downtown shopping means meeting familiar faces at every corner. And speaking of downtown, its bustling little bundle of boutiques, eateries and easy access to the freeway means that you're never far from having a grand ol' time.
Manteca

Known as the "Family City", Manteca has welcomed its commuter residents with open arms and a constantly expanding base of beautiful homes alongside the agricultural expanses on the cusp of the city. Parked directly around the 120 and 99, Manteca boasts easy, direct routes to the Bay Area, the Capital, and Los Angeles while being only an hour's drive from the majesty of the mountain ranges to the east.
Its continued growth has brought in new and diverse businesses, such as the AMC Showplace, giving locals the perfect chance for a night on the town without the hassle of a long drive to other neighboring cities. Big League Dreams Sports Park showcases the passion behind the softball and baseball sport for local and upcoming teams across San Joaquin.
Tracy
Widely known as the archway into the Central Valley, Tracy is the key community for those traveling to and from the San Francisco Bay Area. It's no surprise, then, that Tracy was a fundamental town when first developing our county, having once been an important stop for trains passing through and on their way to the Bay. With plenty of stocked petroleum and freshly grown produce, Tracy fueled the local and further stretching regions in more ways than one.
Today, Tracy showcases suburban families and a downtown that speaks of its incredible history. Iconic buildings such as the Grand still stand, providing newer generations with entertainment that has grown with its residents. With cute corner stores, ritzy restaurants, and other memorable pieces of history—such as the Tracy Inn—this corner of San Joaquin County continues to bring our roots back to life in all the right ways.
Lodi
Travel down any lazily curving backroad on a sunny summer day and watch as suburbia falls away, revealing rich soils and stoic rows of hardened vines, grown by the families that make up the history that is Lodi's award winning appellation. Lodi is a leading beacon for San Joaquin's wine industry, heralding flavors and blends of various varietals that have made our corner of California a key stop for anyone roving up and down the state's top tasting rooms.
Among these vineyards is the town of Lodi itself, cultivating a comforting downtown for visitors and residents alike to enjoy, dusted with some of San Joaquin's very best dining venues, specialty shops and boutiques.
Lathrop
One of our younger cities in San Joaquin, Lathrop has evolved into a balancing act of suburban residences, innovative industries, and agriculture. Its central location alongside Highway I-5 and the 120 make it a perfect stop for people looking for a quick bite to eat at one of the conveniently located fast food joints or welcoming restaurants just off freeway entrances.
Lathrop's historical roots in the county has spurred a city-based committee to assist in its development, spurring the town's continued growth west of I-5, but also nursing the revitalization of some of its oldest districts to the east of the highway. This, in turn, has slowly kindled the flames of new business ventures for residents and visitors to enjoy.