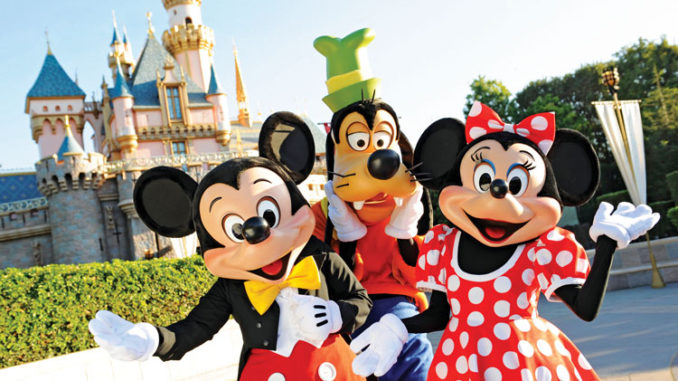 By Erin Warkentin
Deciding to take a family vacation to Disneyland can be overwhelming. You want it to be perfect and magical, and your children's happiness is riding on whether or not you get this right. Before you panic, take a breath, and check out these tips on how to do Disney right, so you can enter The Happiest Place On Earth both confident and carefree.
Be a pack mouse. Every mom's purse is a kit for her on-the-go kids. Take a shoulder bag prepared for long lines with fidgety children. Include a Disney first-aid kit with band-aids, sunscreen, and the foot-saving key ingredient: cut up pieces of moleskin, a lifesaver for pesky blisters. For younger kids, bring stickers or bubbles to keep them entertained and don't forget a camera for unforgettable moments!
BYO food. It's always a good idea to have snacks in your bag. Choosing snacks that are new and interesting can keep kids occupied while waiting. Packing breakfasts or lunches with your kid's favorite go-to meals can create a sense of familiarity, as well as an opportunity to save a few bucks!
There's an app for that! A Disneyland must is the free, downloadable app for your phone called Mousewait. It gives up-to-date wait times on all the rides inside both parks and can be a real timesaver when you're trying to avoid long lines. For the smoothest transitions, check the app while in line for one attraction and plan ahead for the next.
It's a bird, it's a plane—no, it's a fast pass! Fast Passes are there to make ride wait-times more bearable. For rides with long wait times and fast-pass capabilities, send a runner with your tickets to grab passes for the whole party. This can make the more popular rides easily accessible.
Embrace the nap. When kids drift off, catch some performances. Mickey's Magical Map is in a covered pavilion that provides shade for tuckered out tikes. If it's a princess experience you want, The Royal Theatre at Fantasy Faire presents fun, story-themed shows in an open-air tent. A can't miss part of Disneyland magic is the Paint the Night evening parade. Pick a seat at least a half hour early and bring blankets to spread out with your children.
Don't sweat the small stuff. The great thing about a Disneyland vacation is how much there is for the whole family to enjoy. Every trip is a new adventure—so get out there and have fun!