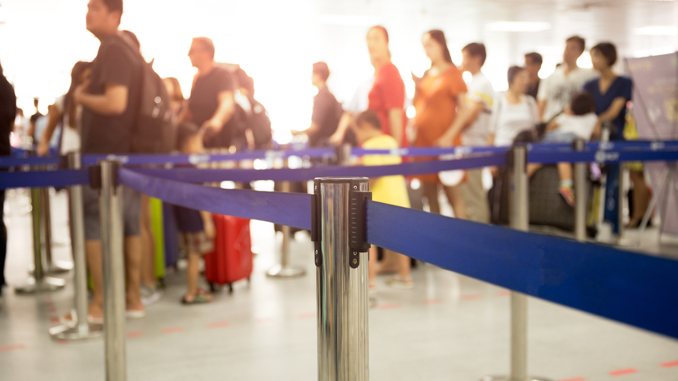 If your upcoming travel plans include a domestic flight then it's time for an upgrade – no, not your seat. Your ID. Starting October 1, 2020 your California driver's license will no longer be accepted as a form of ID to board domestic flights or enter federal buildings and other federally controlled areas. Instead, you'll need a California "Real ID."
How is it different?
The only difference you'll see are the telltale golden bear and star in the top right corner. The real difference lies in that fact that the regulations to get a Real ID meet stricter federal requirements.
Who needs a Real ID?
Getting a Real ID is really a matter of convenience and it's not mandatory. If you have a valid passport or military ID, those will do just as well to secure your spot aboard your flight. For day-to-day identification purposes (purchasing alcohol, driving, etc.), the standard California driver's license will still work as usual.
How do I get one?
The cost for a Real ID is the same $35 as renewing a standard California driver's license, but you'll need to apply in person at the DMV. You will need to bring:
Proof of identity: certified copy of a US birth certificate, valid passport, certificate of naturalization, etc.
Proof of name change: certified marriage certificate, dissolution of marriage, etc.
Social Security Number: Social Security Card, pay stub, W2, SSA-1099 or Non SSA-1099
Two proofs of California residency: rental agreement, mortgage bill, cellphone or utility bill, bank statement, etc.
You can find a complete list of accepted documents online at RealID.DMV.CA.Gov.
When can I apply?
According to the DMV, the typical wait time for a Real ID is about one month. But with more and more Californians expected to apply as the October 1 deadline approaches, those wait times could increase significantly. Plan ahead and schedule an appointment online. Keep in mind that appointments are often booked several weeks or even months in advance.
You can also apply for your Real ID on a first come, first serve basis – but expect to wait for your turn. Beat the crowds and be there when the Stockton DMV's doors open at 7 AM Monday, Tuesday, Thursday, and Friday. Expert Tip: save time by completing the online driver's license and ID application online before arriving at the DMV.