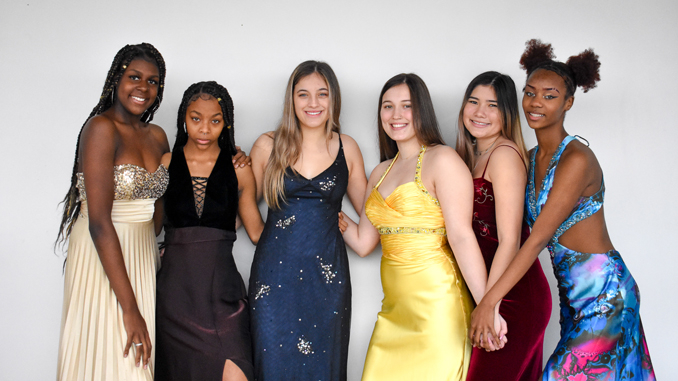 Prom is a rite of passage for today's teens, but for those who don't have an extra 600 buckaroos in the piggy bank, (the average amount spent on prom by families in the Western US in a study by Visa) the financial hurdle can leave them feeling left out. Luckily, local organizations have risen to the challenge and are helping girls find their dream dress – for free, alleviating some of the financial burden associated with prom.
"I think eventually as we all grow older, we realize that it's just a dance in the grand scheme of things and we lose a little of the magic we once chased after, but I know how I felt and how my peers felt when we were younger and prom was huge for us," says Danielle Sanders who, along with classmate Taylor Steele and an outpouring of community support, founded the Galt Prom Closet: Operation Fairytale at Liberty Ranch High School in 2010. "That's why I love doing this prom closet, because I know I'm helping others have [the] night they'll cherish."
Over the last decade the Galt Prom Closet has sent more than a thousand dresses and countless accessories home with local teens. Girls aren't required to show proof of financial need or be a student at Liberty Ranch High School either; as long as they have a valid high school ID, they're welcome to choose a dress.
But Operation Fairytale isn't the only organization working to make local girls' dreams come true. Franklin High School is home to its own prom closet, Cat's Corner, where 217 girls found their prom dress last year and organizer Kathy Garcia is hoping to find new homes for at least 400 of the current 600 dresses in stock this year.
All three prom closets are gearing up for the 2020 prom season and are eagerly accepting donations of gently worn dresses, shoes, purses, and other accessories. Watch their social media pages or get in touch for more information about when their doors will be open to the public.
Free Dresses for All:
Cat's Corner
ckatt00@aol.com
Galt Prom Closet: Operation Fairytale
Facebook and Instagram: @GaltPromCloset