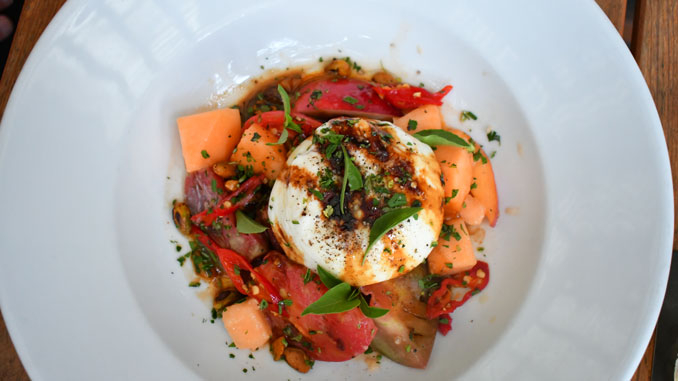 Lodi wine country's culinary scene just experienced a shake up of epic proportions. Chef Ian Bens, former executive chef at Rosewood Bar and Grill, was recently announced the new chef at Towne House Restaurant at Wine and Roses.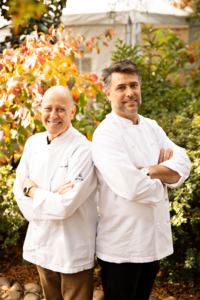 He joins the ranks of James Beard Award-winning Chef Bradley Ogden, who serves as Culinary Director at Wine and Roses. This is what we call winning folks. Two incredible chefs, one location, and the result—a dynamic culinary duo!   
So, what can local food enthusiasts expect from the newest addition to the culinary team at Towne House Restaurant? A lot. One talented chef in a kitchen is a good thing. Two talented, chefs bouncing culinary trends off each other is a recipe for success. If we could predict one thing, it's that the menu will be in a constant state of evolution—changing with the seasons and with every bright new idea conceptualized by the dynamic duo.
Chef Ogden has been wowing fans of fine dining for decades, and there is no question, he still has the passion for his craft, whether its prepping an entire octopus to be grilled for a wine dinner or showcasing local products in new and inventive ways. Hi experience as an entrepreneur and cookbook author, are just a few of his storied accolades.
And then there is Chef Bens. A culinary sorcerer of sorts. A native of Canada and classically trained chef with stints at some of the finest restaurants in North America (Banff Springs and the Fairmont George Washington in D.C.), Bens brings a lot to the table. He is a master of fermentation, a beekeeper, forager of nature, and supporter of sustainability in food. He's also a creative mad scientist, who will undoubtedly shake up the menu at Towne House.
Both chefs have cultivated relationships with local farmers and ranchers. Both chefs believe in hyperlocal sourcing of the food on their menu. Both believe in letting the quality of the product they are working with speak for itself. The result—amped up, flavorful dishes featuring the freshest produce around.
The partnership of Bens and Ogden is sure to serve the interests of local foodies well and bring both tourists and critics to the table at Towne House. 
Savor the flavors:
Townehouse Restaurant
2505 W. Turner Rd., Lodi,
(209) 371-6160
WineRose.com