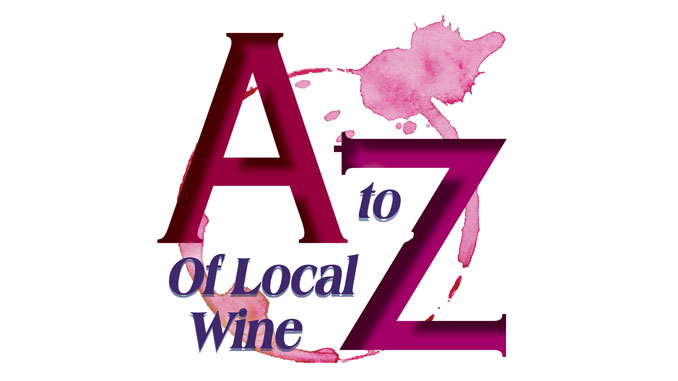 From albariño to zinfandel, Lodi is brimming with tasteful wineries and bottles of vino ready for all of San Joaquin County to enjoy. Follow along as we count down 24 of our favorite things about Lodi Wine Country—from sustainable farming practices to the best varietals grown locally—one for each letter of the alphabet.
---
Albariño
Albariño grows pretty abundantly here in our favorite AVA. The warm climate mimics regions of Spain where this grape originates. The result is a light, refreshing white wine that isn't overly acidic. If you've never picked up a bottle of albariño before, you're in luck! Plenty of Lodi wineries carry the varietal including Bokisch, Harney Lane, Mettler Vineyards, Oak Farm Vineyards, and more. Pop open a bottle for crisp tastes of lemon and lime.
---
Bottomless mimosas
There is no better companion to brunch than bottomless mimosas. The traditional sipper is a blend of orange juice and champagne, but we're refusing to be limited to one combination. Local eateries are showing off their best variations with juices like pineapple and cranberry. And while one mimosa is great—it's rarely enough. So instead, grab the gals and hit the town for a brunch that never ends.
---
Charcuteries & Cheeseboards
Sure, this isn't technically a wine, but what goes better with wine than cheese? We can't get enough of expertly made charcuterie boards popping up all over. Wineries are embracing the trend with gorgeous displays at places like Paskett Winery and Harney Lane Winery & Vineyards during special events, while local eateries like Pietro's have long served antipasti on their menus. Order one up from a local hotspot or craft your own with goods from Cheese Central.
---
Decant
Have you ever heard that you should let wine breathe? This is especially true of young, bold reds that taste better after a little oxygen exposure. Decanting a wine, typically in a glass container called a decanter, aerates it. Older wines, full of sediment, benefit from decanting for a different reason. Decanting slowly can ensure much of the sediment stays in the bottle instead of being transferred to the glass where it can make the wine taste more astringent. Regardless of the scientific reason for decanting, one thing is for sure—wine looks a lot prettier poured from a fancy decanter than the bottle it came in.
---
Eco-friendly
Here in Lodi, farmers are stewards of the land, and Lodi wine-grape growers are the first in the country to employ a third-party certified sustainability program, Lodi Rules, to help promote and implement eco-friendly farming practices. As a group, Lodi wine growers adopt eco-friendly farming practices to reduce the negative impact winemaking can have on the environment when not done right. Next time you're out and about, ask winery staff what green practices they have in place. You'll be fascinated to hear about sustainable farming practices, from chemicals used to equipment owned, and how it impacts local agriculture.
---
Full-bodied
If you've ever gone wine tasting in Lodi, you've undoubtedly heard this phrase used to describe a wine. Full-bodied refers to several characteristics of the wine. It's usually reserved for bold reds where the taste lingers after a sip. When sipping reds, you'll often hear this phrase associated with Bordeaux varietals such as petite syrahs or cabernets. White wines can also be described as full-bodied, typically when they take on a heavy, oaky flavors like some chardonnays.
---
Grapes
We know that different grapes produce different types of vino, but did you know that there is a big difference between the grapes you buy from the farmer's market and the ones plucked to make your favorite wine? Well, those table grapes are supposed to be appealing on the palette right out of the container. They are large, juicy, typically seedless, have thin skins, and lower sugar. Wine grapes are smaller but pack more flavor with higher sugar content, and thicker skins, which makes them better for being turned into liquid.
---
Harvest
Harvest refers to the time of year when the grapes are picked and the wine making process begins. In most cases, harvest lasts for two months with sporadic picking. The ripeness and readiness of the grapes is ultimately what determines when harvest will happen, and grapes do ripen at different rates, which is why these harvest times are scattered. In Lodi, it's most common to see harvest happen from August to October.
---
Ice-cold
Look, we know someone once told you that putting ice in wine is a no-no. Connoisseurs tend to warn against it because melting ice can quickly dilute the wine, but when it comes to rosé, we're giving drinkers a free pass to add a few cubes. During the summer months (and into early fall when it's still hot here), we like to serve our crisp whites chilled. Few things taste better than an ice-cold class of pinot grigio on a warm day. Whether you use a wine fridge to get the right temperature, or cool tools like corksicles, or even a wine bucket filled with ice, the idea is to get those whites and rosés as refreshing as possible.
---
Jammy
Knowing the right words to describe wine is half the fun of tasting. Jammy is another one of those descriptive words you'll hear when bopping from winery to winery in Lodi. Zinfandels that come from hot regions are wines often described this way, with big fruit flavors and full mouth feels. Macchia is just one local hotspot that boasts an extra jammy zin on its menu—Adventurous Zinfandel.
---
Kir
Looking for a new wine cocktail to try? Kir hails from France and is made with blackcurrant liquor and white wine. To make it, pour crème de cassis in a small glass and top it with a white wine float, preferably one that is on the dry side. This cocktail can be enjoyed any time, but in France it is most notably served as an aperitif.
---
Live Music
On weekends we like to kick back with a nice glass of vino and enjoy live music. It's all about the ambiance! From Friday to Sunday (and often on days in between), it's easy to find wineries and wine bars hosting local musicians. Every week regional talent takes the stage at Mile Wine Company on the Miracle Mile in Stockton. And on select days places like Twisted Barrel and Woodbridge Uncorked host groups, too.
---
Merlot
In Lodi, winemakers grow more than 100 varieties of wine, and while merlot isn't the region's claim to fame, there are local wineries producing this mainstay vino. These wines are immediately recognizable on the vine due to their dark blue-color, and while it hasn't gotten a lot of fair play in the industry lately, it's definitely a varietal to watch. Behind cabernet, merlot is actually the second most popular wine grape in California, likely because of its mellow, balanced qualities that make it a easy-to-drink table wine. Stop by Noble Wines in Manteca for its 181 Merlot with hints of cherry and vanilla.
---
Night Harvest
In Lodi, many wineries harvest at night. That is because night harvests allow workers to remain safe while working long hours. During the day, the sun can limit how many hours a worker can safely pick while overnight it's easier to work long shifts without worry.
---
Oak
When wines sit in a barrel for a long time, they start to take on characteristics of the wood. Those adapted flavors change from American Oak to French Oak, and can be more prominent with newer barrels versus neutral barrels. There are several varietals that take on the strong oak flavors, but chardonnay is one of the most popular. The oak taste isn't just woody either; many wines aged in oak will take on notes of vanilla, mocha, caramel, toffee, or honey.
---
Petite sirah
California is one of the main producers of petite sirah, a grape that originally hailed from France. It's still considered a minority varietal but it is gaining popularity in our region, which has a good climate for growing the grape. It shares characteristics with zinfandel, with deep, rich flavors of dark fruit, chocolate, and spice. And it's often used as a blending grape in area zins. Want to try it? McCay Cellars and Michael David Winery are just two places you can pick it up. In January, Lodi wineries will host a special petite sirah event!
---
Quality control
Wineries invest in many practices to guarantee wine quality. Have you ever seen winery staff open a new bottle and pour themselves a sip before serving you? They do this to test the quality of the wine before serving it to guests. In the wine making process, several levels of quality control exist to ensure the end product is the best it can be, and didn't spoil anywhere along the way.
---
Reserve
Reserve wines typically refer to wines that were determined to be higher quality than similarly produced wines. For example, a winemaker may decide to bottle a reserve wine if it comes out better than expected. In most cases these wines are aged longer, as well. Reserve tastings, for this reason, are a great way to celebrate the wines of the region. Stop in for a special occasion or to treat yourself to a line-up of truly delicious wines. Oak Farm Vineyards and McCay Cellars both offer reserve tastings to guests.
---
Sommelier
I once heard that serious sommeliers will lick a leather shoe just so they can tell you when wine has a hint of leather on the palette. That may be taking it a tad far for us, but if you're interested in learning more about wine, this is one way to do it. By passing a series of tests, anyone can become a certified sommelier, starting at level one. Master sommeliers have to pass an extremely difficult master exam to hold the ultimate title.
---
Tannins
This word gets thrown around a lot, but do you know how to use it appropriately? Wines that are high in tannins tend to be dry on the palette. The tannins come from the seeds, skins, and stems of grapes. Some grapes have more naturally occurring tannins than others, and the way the wines are made can also affect how tannic it is. For example, mixing more stems and seeds into the wine can add more tannins to the final blend. Wines with a strong taste of stems and seeds are also sometimes described as brambly, but that describes the mouth feel more than the dryness of the wine.
---
Under the radar
We talk a lot about the big varietals here, but Lodi is a maker of many wines that fly under the radar. If you aren't a connoisseur you may have never heard of vermentino—a light, Italian varietal—or grenache-blanc—a full-bodied white from Spain. If you pay close attention, you'll be able to find these wines on tasting lists across the AVA, but if you're searching one out, try Fields Family Wines for a vermentino and Klinker Brick for a grenache blanc.
---
Viscosity
Continuing our education of how to talk about wine, this is a good word to add to your vino vocabulary. The word itself means "thick" or "sticky." It refers to wines that have a full mouth feel, not ones that feel light on the tongue. Low viscosity wines are thin and watery while high viscosity wines are syrupy.
---
Wine Stroll
In Lodi, we love our wine strolls! On October 19, the School Street Wine Stroll will come to downtown Lodi, inviting more than 25 wineries to pour sips of favorites or new releases while guests walk up and down School Street. The wines are poured inside host stores and businesses, and, in addition to all that wine, there are also appetizers and sales available for the evening to lure guests in (as if the wine wasn't enough!).
---
eXercise with Wine
Okay, okay we had to get creative on this one—but X is a hard letter! In Lodi, wine drinkers have an opportunity to burn those wine calories while they drink. From wine yoga at Wine Social or "zinyasa" at Macchia Wine to riding bikes from winery to winery, get your drink on while you sweat it out. Just remember to drink responsibly!
---
Yeast
Yeast is what makes wine alcoholic—thank you, yeast! Essentially, yeast converts grape juice into wine through fermentation. During this process, oxygen is removed from the wine, allowing the yeast to transform the grape's sugar into alcohol and carbon dioxide. While we often relate high sugar content in wine to a sweet taste, that isn't always true. High sugar content actually determines how high the alcohol content of a wine can be, so when you see the alcohol percentage on a bottle that directly relates to how much sugar was in the wine grape before fermentation began.
---
Zinfandel
Where better to end than this? Zinfandel is Lodi's claim to fame. Just about every winery in the Lodi AVA has a bottle of zinfandel in its repertoire, and most have more than one. You can't go wrong with a classic Lodi zin.