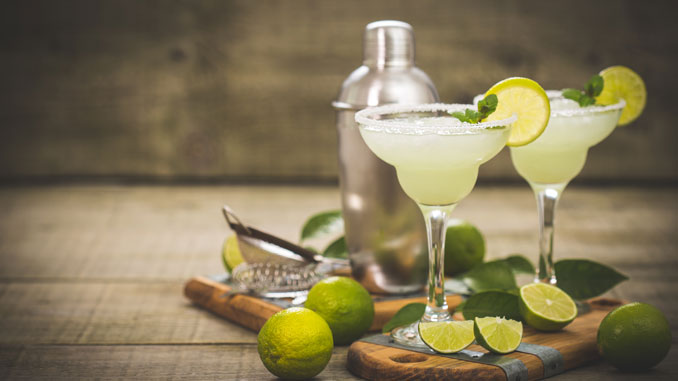 Do you have margaritas on the brain? There's no better time than May to celebrate with a custom marg—for Cinco de Mayo and beyond! Check out local restaurants for some of the best sips in SJ County. Then, try your hand at making your own. Friendly bartenders across Lodi and Stockton share their best margarita recipes (each featured on the restaurant's menu) plus tips for perfecting the concoctions at home.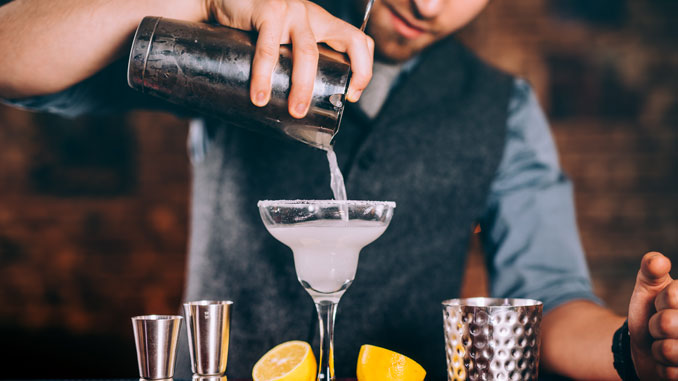 El Tesoro Margarita @ Habanero Hots
Recipe:
2 oz. el Tesoro tequila
juice of one fresh lime
1 oz. of agave nectar
½ oz. Grand gala
John Denigris, the owner, chef, and mixologist at Habanero Hots takes his tequila very seriously. For years the tequila connoisseur has been traveling to Mexico, and specifically Jalisco, to find tequilas everyone can enjoy, creating a collection of more than 180 tequilas served at his restaurant.
On a recent trip, John brought back a single-barrel of El Tesoro-Habenero Hots, a tequila only available at his restaurant. He chose El Tesoro for its flavor as well as the old-school techniques the boutique distillery still uses to make its liquor.
Flavor: John describes this drink as "the ultimate original margarita." The basic marg recipe is good tequila, orange liquor, and lime. "When I make a margarita I really key in on layering those flavors. If you can taste all three of those ingredients you're going to enjoy your margarita," John says.
Want to make it at home?
While you can't get the single-barrel tequila John uses at Habanero Hots, those who want to make this drink at home can get close. Purchase El Tesoro tequila at any major store for the closet flavor match.
---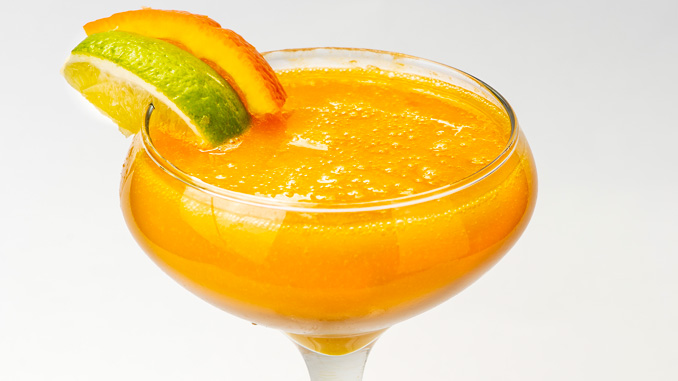 Sweet Heat Margarita @ Midgely's Public House
Caution: this one is hot! Jarrod Tillery, the bar manager at Midgely's Public House in Stockton, says not to try this sipper if you can't handle the spice.
Recipe:
2 oz. of habanero-infused tequila
½ oz. agave nectar
2 oz. passion fruit puree
What to expect: Jarrod says, "The flavors of the drink would be like the name. At first you get the sweetness from the passion fruit and on the back end you get the 'heat' from the habaneros."
What to pair it with: Dining in? Order-up the ahi nachos or avocado fries at Midgely's. Both dishes make great companions for the flavor profile of this drink.
How to Infuse your own Tequila.
It's not as hard as it sounds, but you'll have to prepare early. If you're making this drink at home, start at least two days before you need to serve it. To infuse the tequila, start with your favorite bottle of liquor. Then, cut up three habanero peppers to place per bottle. Jarrod recommends letting it sit for a minimum of 48 hours. If you want more heat, leave the peppers in longer, or add more than three peppers to each bottle.
---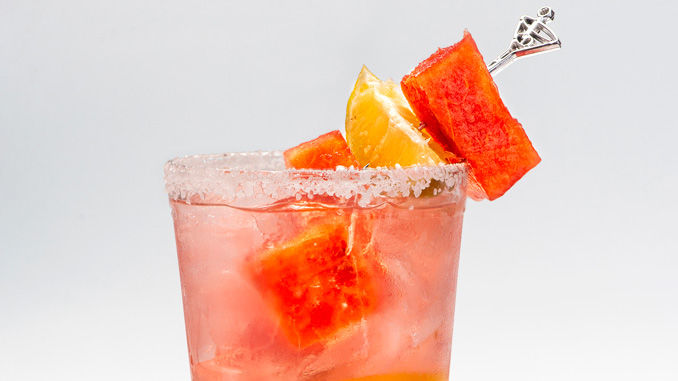 The Crimson Tide @ Bud's Seafood Grille
Recipe:1 oz gold tequila 
1 oz Cointreau 
1/2 oz Rose's lime juice 
1 oz Rose's sweet and sour
1 oz watermelon pucker and/or fresh watermelon 
Fresh squeeze of lime and shaken up, served on the rocks with a salt rim
Whitney Galecki, the bartender who created the menu's watermelon-flavored margarita, chose the sipper to stand out. "I recently enjoyed a pineapple margarita at a neighboring restaurant and I wanted to do something different but still just as refreshing! I've seen blood orange and pomegranate ones in the area but not watermelon, so it sounded perfect," she says.
Why order it: If you like tequila, this is a good drink for you! Bud's menu didn't have any tequila cocktails on it before it was revamped—that is until Whitney added the watermelon margarita to the mix. "We get a ton of margarita orders daily so I knew some sort of specialty margarita would sell," she says.
Master it at home: "For anyone making this at home, fresh watermelon slices are a must!" Whitney says. She also swears by Rose's, which is the only lime juice and sweet and sour brand the restaurant uses. Want to mimic Bud's flavor? Switch out triple sec for Cointreau.
Pair it with: Fish tacos. "Margaritas and tacos go hand in hand," says Whitney. "Our fish tacos are made with fresh breaded Pacific cod and a delicious house made aioli. They're perfect for when you just want to stop in the bar and have a drink and a quick bite to eat."
---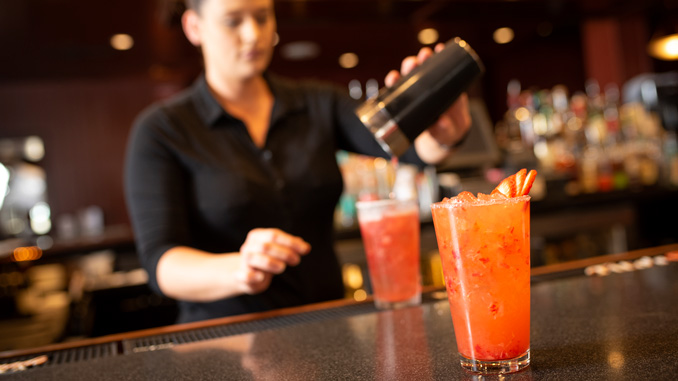 Strawberry Rhubarb Margarita @ Rosewood Bar & Grill
Recipe:
1 ½ oz. Siempre Blano tequila
½ oz. Cointreau
1 ½ oz. Fresh lime
1/2oz Housemade strawberry rhubarb syrup
1/4 Agave
Fresh strawberries to garnish
Shannon Langley, bartender at Rosewood Bar & Grill, created this margarita for spring, inspired by the fresh food surrounding the area. "I enjoy working with the local produce we have right here in Lodi, and our strawberries are amazing in a margarita," she says.
What to expect: The flavor is similar to a classic margarita but also with a subtle sweetness that balances the Siempre tequila well. Expect the fruit to add a freshness to the margarita.
Master it at home: Want to make this margarita for a party at home? Shannon has tips on how to perfect it. "Stick to fresh ingredients. Do not use any pre-packaged juices or sweeteners." Margaritas like this one turn out best when everything is made from scratch—including the strawberry rhubarb syrup. In fact, using fresh ingredients and working from scratch is the best way to create any cocktail!
---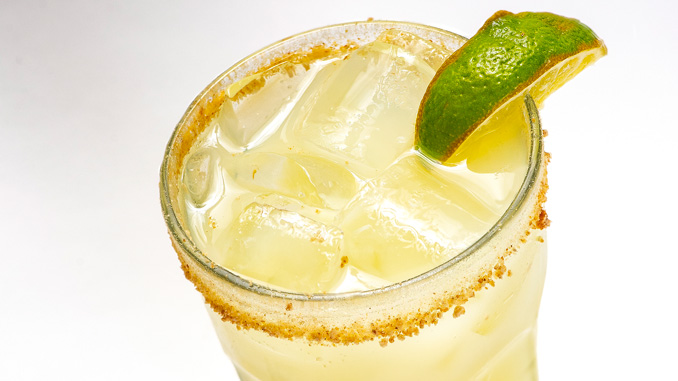 Key Lime Pie Margarita @ Garlic Bros.
Recipe:
1.5 oz. Tequila
.5 oz. Triple Sec
.5 oz. Lime Juice
1.5 oz. sweet & sour mix
1 oz. KeKe Key Lime Pie crème liquor
Rim glass with crushed graham cracker
Served on the rocks
Forget dessert—this colorful cocktail is an easy replacement for a calorie-heavy meal ender. Trade in the real key lime pie for a tequila-drenched version in a glass. Or, pair it with dessert instead. Served on the rocks, Tim Keen, bar manager at Garlic Bros., suggests ordering the sipper throughout summer for a refreshing drink.
What to expect: This margarita is definitely on the sweet side, but it also truly mimics the flavors in a key lime pie.
Master it at home: "Don't go overboard on the Kekeke lime liqueur because it's powerful," Tim warns.
What to pair it with: Dining in? The Garlic Bros. pork belly sandwich is a good match for this cocktail.
---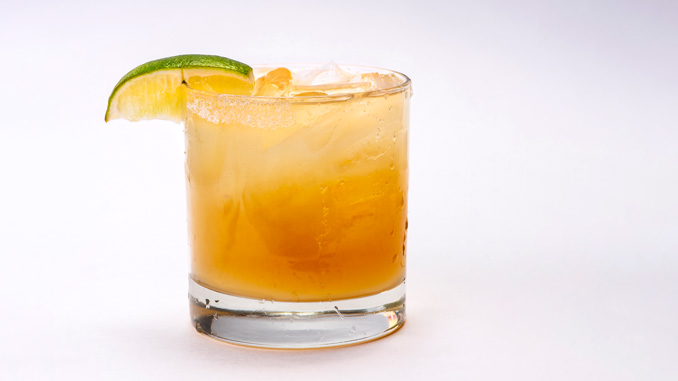 Cadillac Margarita @ West Oak Nosh
Recipe:
1 1/2 oz reposado tequila of choice
3/4 oz triple sec
1 oz fresh lime juice
1/4 oz simple syrup
1 lime wedge
Directions: Shake all ingredients together. Strain into bucket glass filled with ice (salted rim optional). Top with 1/2 oz Grand Marnier float. Garnish with a lime wedge.
Use these tools to make it best:
Shaker cups
Jigger
Strainer
When to drink it: Marcus DeAnda, owner of West Oak Nosh says the Cadillac margarita on his menu is the perfect drink to have on a warm day… or every day. "Because it's a classic, we let it be what it is. Delicious!"
History: The Cadillac Margarita is a premium version of the classic. It is characterized by the addition of a Grand Marnier—a brandy-based liqueur—floater poured on top of the drink. In general, however, most restaurants consider a Cadillac margarita to be a better twist on the classic, using higher end ingredients than the signature cocktail.