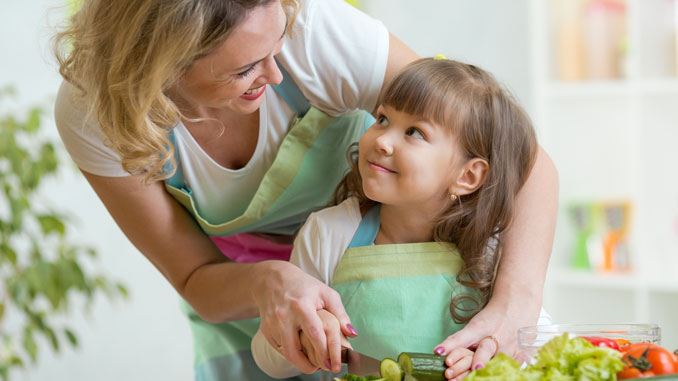 For some reason when you throw the word "educational" into a conversation, kids seem to tune out.
They suddenly find an activity boring. If you tell your child you are about to teach them something, you may be met with groans. It's okay to get a little bit sneaky when it comes to advancing a child's mind. Check out our ideas for slipping learning experiences into everyday life.
Decorate
Add educational wall décor to your child's room-bonus points if it matches an existing interest! This is as easy as plastering the solar system on their ceiling or multiplication tables on the wall. For older kids, put the periodic table up somewhere they will always see it. Without realizing it, kids will start to learn the information surrounding them, almost through osmosis.
Be Pushy (Without Being Pushy)
If you ask your child read a non-fiction history book, the suggestion may not be well received. Kids are more likely to engage in an activity if it felt like their idea. A great tip is to leave out educational books and toys for kids to discover on their own. If it's around, in plain sight, and easy to reach, chances are curiosity will cause them to peek.
Maybe also consider looking at online educative resources that can teach children interesting topics that cover science or math. Since technology and the Internet are something that attracts kids nowadays, maybe suggesting websites like Hill Wilson Star Map could pique their interest in exploring more about the Universe or other educative topics. You can also find a host of online videos and other guides that are helpful for children, but be sure to monitor their screen time too.
Cook Together
Kids learn a lot by cooking with parents. Not only is learning to cook a valuable skill for all adults, there are hidden lessons within the process. Consider this: the way ingredients act together is science. Can you show your child the difference between sweets made with and without baking powder? How about yeast? Talk about chemical reactions and why some ingredients cause baked goods to rise. There's also an opportunity for a math lesson in there. Struggling with fractions? Have your child pour ingredients into measuring cups, then ask questions. Example: If we put in ½ cup of milk and ¼ cup of water, how much liquid did we just add to this dish?
Take Educational Outings
There are so many places to explore throughout San Joaquin County, and the rich history of the region creates more opportunities for kids to learn. The key is to focus on how fun the outing will be and not its educational value. Visit the San Joaquin Historical Society in Lodi or The Haggin Museum in Stockton for a look at local history. World of Wonders lets kids explore science through action. Even Micke Grove Zoo can teach kids about animals and the physical world around them. Do it for free: Take a hike and identify flora and fauna along the way. Can you find any animal tracks?