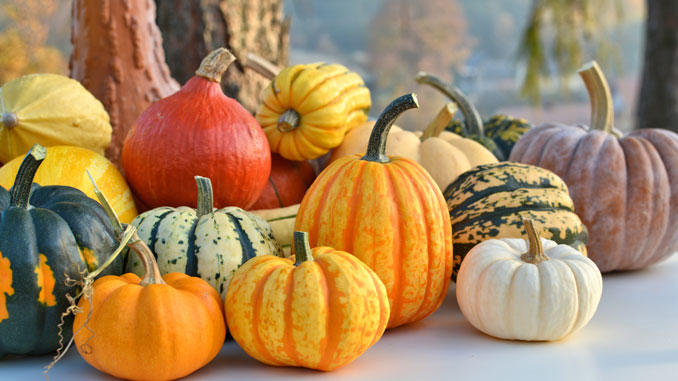 Original Recipes by the Fine Foodie Philanthropist
There is no doubt that Fall is upon us. The sights and sounds of the season are screaming to slow down and savor the bounty of fall and all it has to offer.
I love Fall. I love the way the leaves turn colors of burnt orange and flaming crimson as they fall from the trees. I love the aroma of pumpkin spice as it permeates the air. I love the sound of football on the television, the sight of farmers harvesting wine grapes and the gathering of friends and family to celebrate the season.
But for me, almost every season brings back memories of family gathered in the kitchen and the aromas that filled our home. Every fall brought with it the roasting of squash in all its glory. My mother would roast acorn squash with butter and cinnamon as a savory and sweet addition to our roast chicken dinner. It was a sharp contrast to the summertime tomato salads enjoyed just over a month ago, but one that I always welcomed.
Through the years, our family recipes evolved and improved, but the memories of the simple, roasted squash stick with me to this day. Squash is a healthy alternative to the starch heavy holiday, as it's packed with potassium, antioxidants and is low in calories. It's also a great source of magnesium, vitamin A and C, and is high in fiber. I can't think of a single reason NOT to jump on the squash bandwagon!
At home, I often enjoy squash stuffed, roasted or made into a tasty soup. It's also an easy substitute for pasta or potatoes! I can't even begin to decide which squash is my favorite—butternut, acorn or spaghetti? Maybe one of these recipes will help you decide!
---
Recipe #1
Squash & Prosciutto Basil Bites
Ingredients
1 Medium Butternut Squash, sliced into ¾ inch rings
2 6 oz. Packages of Prosciutto
½ C. Basil for Garnish
¼ C. Olive Oil
2 TBSP. Calivirgin Balsamic Vinegar
Directions
Preheat the oven to 425 degrees. Wash basil leaves and prepare to chiffonade. Stack a bunch of basil, roll them into a cigar and then use a sharp knife to slice the basil into thin ribbons. Slice the butternut squash into ¾ inch rings and then slice in half to create half-circles. Brush the squash with olive oil and sprinkle with a pinch of salt. Bake for 30 minutes. Remove from the oven and let cool slightly. Then, wrap each piece of squash with a half slice of prosciutto. Arrange on a platter and garnish with basil and balsamic vinegar.
---
Recipe #2
Roasted Acorn Squash
Ingredients
Acorn Squash
3 to 4 TBSN. Salted Butter
4 TSPN. Brown Sugar
1/8 TSPN. Cinnamon
Directions
Preheat the oven to 425 degrees. Cut the squash in half and scoop out the seeds. Slice ¼ inch of the uncut end of the squash to create a flat surface for baking. Place 1 ½ teaspoons of butter into each squash, sprinkle with brown sugar and a dash of cinnamon. Bake for 30 minutes or until the squash is soft and the brown sugar begins to caramelize. Serve alongside roasted chicken or pork tenderloin.
---
Recipe # 3
Twice Baked Harvest Butternut Squash
Ingredients
2 Small to Medium Butternut Squash
Olive Oil for Brushing
1 Package Pancetta
½ C. Parmesan, Finely Grated
4 TBSP. Greek Yogurt, plus 4 TSPN. for Garnish
1/4 TSP. Fresh Grated Nutmeg
1/4 TSP. Dried Sage
1/8 TSP. Cayenne Pepper
¼ C. Chives, Chopped
½ C. Dried Cranberries
½ C. Candied Walnuts
¼ TSP. Salt
Directions
Preheat oven to 400 degrees. Cook pancetta in a small sauté pan until crispy. Chop chives and grate the parmesan. Cut the squash in half and scoop out all of the seeds. Brush with olive oil and place on a foil-lined baking sheet cut side down. Bake for thirty minutes or until soft. Remove from the oven and scoop out squash into a glass bowl, preserving skins. Add the Greek yogurt, parmesan, nutmeg, dried sage, salt, and cayenne pepper and combine. Scoop mixture into the butternut squash skins and top with a dollop of yogurt. Garnish each halve with pancetta, cranberries, chives, and candied walnuts.
---
Recipe #4
Fall Harvest Salad
Ingredients
1 – 10 oz. Bag of Baby Spinach and Arugula
1 Butternut Squash, Sliced into ¾ inch circles
¼ C. Roasted Pumpkin Seeds
1 Package Dried Cherries
1 – 4 oz. Goat Cheese, Crumbled
2 TBSP. Maple Syrup
4 TBSP. Red Wine Vinegar
2 TSP. Dijon Mustard
1/3 C. Olive Oil, plus more for brushing squash
Salt/Pepper to Taste
Directions
To make the dressing, add the red wine vinegar, maple syrup, Dijon mustard, salt and pepper to a jar with a tight-fitting lid. Shake vigorously. Add olive oil and shake again. Can be made ahead of time. Preheat oven to 400 degrees. Cut butternut squash into ¾ inch slices and brush with olive oil. Bake for 30 minutes on a foil-lined sheet. Meanwhile, add spinach and arugula mixture to a large serving platter. Remove the squash from the oven and let cool. Layer the squash, pumpkin seeds, dried cherries, and goat cheese. Drizzle with the maple syrup vinaigrette and enjoy!