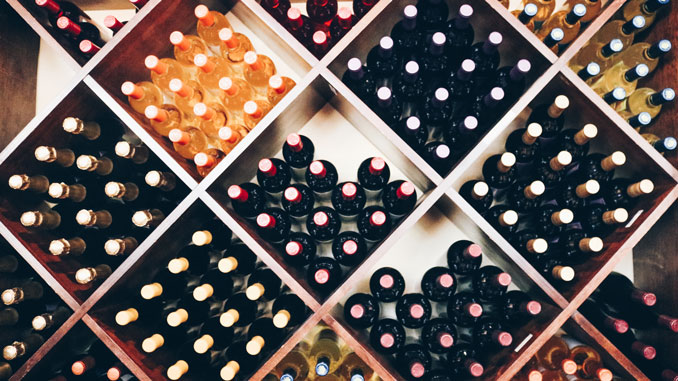 When Janis Barsetti Gray was deciding on a place to open her wine-tasting room with her husband Richard in 2014, she could have chosen Lodi.
After all, Lodi was at the heart San Joaquin's reputable wine industry. It made total sense for her to set up shop there.
But she didn't.
As the age-old adage goes, grow where you're planted—for Janis, that was Galt. Both her family roots and the roots of her zinfandel vines were firmly entrenched in Galt's fertile soil, thanks to her Grandfather's journey to America over a century ago.
It was 1903 when Gottardo Barsetti made his way to California, driven by a dream of owning and farming his own land. After years of hard work, he made that dream a reality, settling down in Galt in 1912.
Today, Janis is not only aware of her family history, but loyal to it. "It's very important to me that I feel like I'm part of the community that my ancestors came to," says Janis. Such sentiment is evident in many of Barsetti Vineyard's wines—check out the Old Town Red, the crowd-pleasing red blend featuring a label depicting a scene of Old-Town Galt in the 1800s. A fruit-driven wine, this blend boasts ripe, dark fruit flavors, accented by spicy notes and framed by a firm structure.  
More old photographs of Galt line the walls of Barsetti's tasting room, which opened in December of 2014. Make sure to pay them a visit, not only for the local history and good company, but for a taste of Barsetti's award winning wines, such as the 2015 Petite Sirah. "It's actually a wine that I dedicated to my husband after her passed away," Janis says. "On its label is a picture of a sunset scene from our house in Bellingham, Washington." A strong yet subtle wine, it plays along plum and dark berry fruit flavors with just a touch of spiciness.
With 19 varieties of wine offered at Barsetti, you're sure to find something you'll enjoy. Aside from their popular red blends, Janis says, "if you like sweet wines, people love the Mango Mischief. Its base is pinot grigio infused with real mango."
Featuring live music on Fridays and Saturday nights, as well as a variety of cool classes in which you can learn to paint, bead bracelets, and arrange flowers while you sip on a refreshing glass of wine, there's no better way to take part in community culture and get a taste of local history than to spend an evening in the rustic tasting room of Barsetti Wine & Vineyards.
Stop In For a Sip:
Barsetti Wine & Vineyards
400 4th St., Suite 150, Old Town Galt
(209) 744-6062
BarsettiVineyards.com
Classes This Month:
Floral Class, $35
Sept. 9, 2-4 PM
Bunco Class, $15
Sept. 13, 6 PM
(Price includes one glass of wine)
Sip & Paint, $30
Sept. 27, 6-8 PM
(Wine not included)
Beads N Brews, $35-45
Date TBA
2-4:30 PM
CapitalCityBeads.com