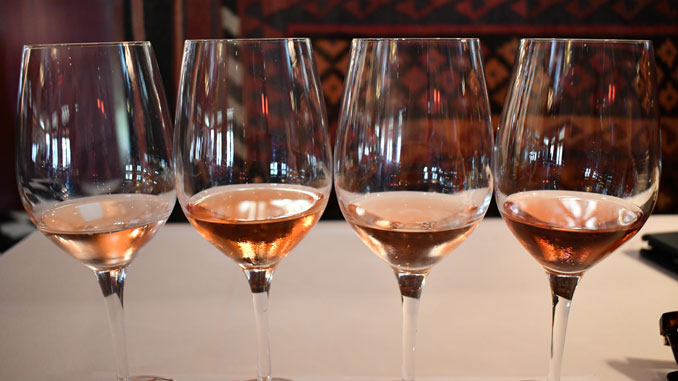 Before long, fall will be knocking on the door, and everything will be coming up pumpkins.
But for now, you can soak up the last days of summer with a flight of Lodi Rosé at Rosewood Bar and Grill.
The bustling downtown Lodi restaurant began serving wine flights as a beverage option last month to rave reviews. For the last few weeks of the season, they will pour a flight of four refreshing and elegant Lodi Rosés, complete with tasting notes. Each Rosé is distinctly different and offers you the opportunity to sample some of Lodi's finest.
The wines were hand-chosen by Rosewood and are sure to make you feel like summer is sticking around! Taste Sorelle's 2014 Bella E Rosa, McCay Cellars 2017 Barrel Reserve Grenache Rosé, Jeremy Wine Co.'s Sparkling Rosé, and the Acquiesce 2017 Grenache Rosé. Now that's a line-up!
What could be better than Rosé all day? Pair it with one of Executive Chef Ian Bens' artisan cheese and charcuterie boards. Rosé is a superfood friendly wine, and this cheese board is simply delicious! Head on down to Rosewood Bar and Grill to savor the last drops of summertime Rosé! Fall is coming!
Sample a Summertime Flight:
Rosewood Bar & Grill
28 S. School St., Lodi
(209) 369-0470
RosewoodBarandGrill.com