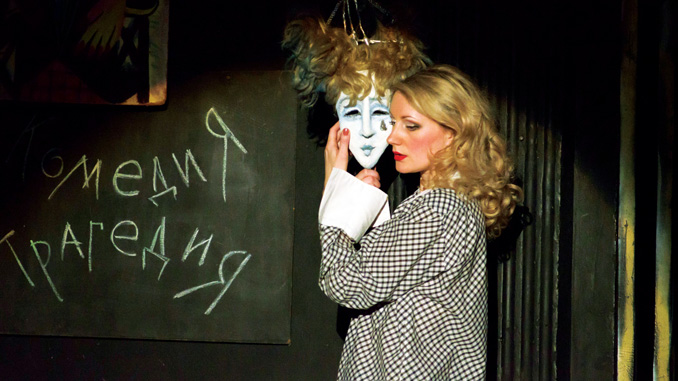 German aviator and religious leader Dieter F. Uchtdorf once said, "the desire to create is one of the deepest yearnings of the human soul."
Yet, in adult life, we are so rarely offered the chance to create. Most jobs require us to analyze, produce, or sell—the antithesis of creativity—and we adopt that mindset for our survival, to the detriment of our imaginations.
Lucky for us, Dennis Beasley, Artistic Director at Stockton Civic Theatre (SCT), offers a solution for those who've been mourning the loss of their creative spark.
"For people who don't get to be very artistic in their daily lives, community theatre can provide a wonderful outlet," says Dennis. "If you've settled down with a 9 to 5 job, it can offer you an opportunity to rediscover skills and talents you don't get to use very often."
As a creative outlet, theatre does it all: Not only are you using your imagination to conjure up a character, but you're expressing emotion through your entire body to portray that character. You project your voice, speak in tones you never would otherwise, and say dramatic, poignant, or funny things you'd never get to say in real life.
And, if you find it hard to be yourself sometimes (don't we all?) you might find it fun to play someone else, if only for a couple hours a night. Because, as Dennis has seen time and time again, playing isn't just for kids.
"For the participants, theatre is a fun hobby, but it also offers a sense of community," he says. "The people who participate in shows regularly feel like a family. They come in and have a great time together, they meet their best friends… You're connected to this whole group of people for the rest of your life."
Interested in auditioning, but have no theatre experience? Have no fear.
 "To someone who's never been in a show before and wants to audition, I say do it!" exclaims Dennis. "We have novices in every show. The only way you're ever going make it happen is by coming in and putting yourself out there."
With several community theatres in the area, there's plenty of opportunity to ignite your creative spark. Aside from SCT, there's Linden Community Theatre, Changing Faces Theatre Company and Hutchins Street Square in Lodi, and Prospect Theatre Project in Modesto. So, browse your local auditions, step out of your comfort zone, get out there, and play! 
Stockton Civic Theatre
2312 Rosemarie Ln., Stockton
(209) 473-2400
SctLiveTheatre.com