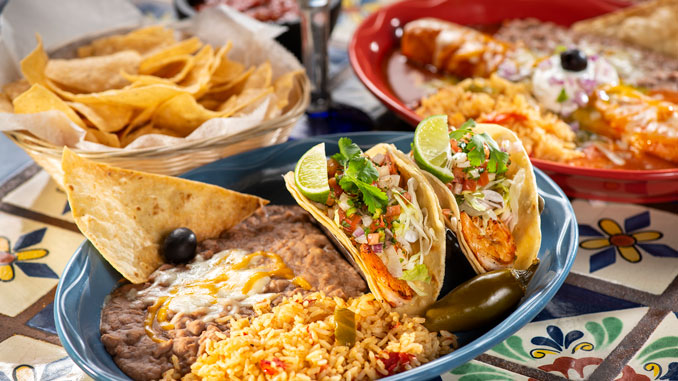 Serving up tongue-tingling dishes since 1981, John DeNigris of Habanero Hots has his community on lockdown for outrageous portions, tequila tastings, and weekly specials that make your happy hour all the happier.
You'll never need a special occasion to hang with the crew that's known to become extended family, but who wouldn't want to celebrate a birthday, baby shower, or graduation with the hosts and hostesses that offer the most-ess?
To know Habanero Hots today is to know that the man behind the success of the chili-centric business started with fairly humble beginnings. How humble, you ask? Dish washer. That's right! John began his legacy of seriously delectable eats when he was only sixteen, working diligently in the back of what is known today as Habanero Hots, but then, was called "El Papagallo".
"When I moved to this area, I literally just asked someone where I could find a job," laughs John. "They said that I should go up to Lodi. I just got off on an exit, I had no idea where I was at, and I found this place." It was there that John's career would begin. "I was a dishwasher, a cook—I held just about every position there was."
After working up the ranks, and with the retirement of the previous owners, John took up the reins of El Papagallo in 1996 and put his own spin on the business. "It was a small restaurant, and we transformed it into what Habanero Hots is today," explains John. "The menu evolved, and the décor took on a life of its own."
John had the bar built, and while the name and owner changed, the restaurant remained as welcoming as ever. Returning customers even created a trend of bringing oddities into the restaurant and stringing them up from the ceiling or hanging them onto the walls. And the giant chili pepper? "We made that one," grins John. "It's been there for over twenty years now."
But, beyond the remarkable décor, what truly draws patrons to the doors of Habanero Hots? Likely, it's the incredible blend of artisan spices and unique recipes. One fan favorite is the Pancho Villa, a savory combination plate that offers up an enchilada of your own carnivorous choosing with a chili relleno. Paired with the Shrimp Tostada, a dish that's composed of succulent shrimp grilled fajita-style, diners can't help returning for the latest dish to catch their eye from a fellow patron's table.
Guest can also enjoy house specialties like the Chicken Al Ajillo. This bad boy is composed of strips of grilled chicken breast in a sautéed medley of diced onions and fresh garlic in sour cream sauce. And when Happy Hour means specials on not only margaritas and draft beers, but appetizers as well, the bar can fill up awfully fast.
"Tequila Tastings happen on the first Wednesday of every month," John adds. "For twenty-five dollars, it includes an appetizer and tastings of tequila. It's a nice evening, learning about different varieties, and tequila has come a long way."
And who wouldn't want to take in some quality tequila alongside a platter of the Grilled Southwest Chipotle Flauta? Mingled in a special blend of spices, the chipotle chicken has a kick that goes smoothly with fire-roasted corn, black beans, and cheese. Of course, it's taken up another notch when served alongside pico de gallo, sour cream, and guacamole!
After sampling your fair share of appetizers and entrees, make sure to have John ring you up for a bottle of one of the famous hot sauces you saw on your way in. It'll keep you warm while you bide your time for your next visit with Habanero Hots!
Stop In For:
Habanero Hots
1024 E. Victor Rd., Lodi
(209) 369-3791
HabaneroHots.com