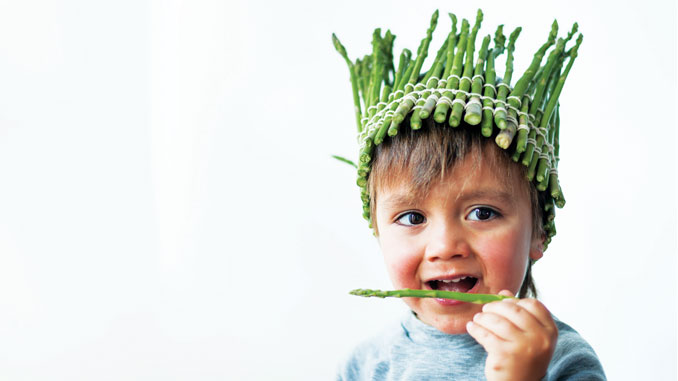 Ever been so desperate to get your kids to eat their vegetables that you've considered resorting to veggie-based desserts?
This year's Asparagus Festival has the solution to your woes: asparagus churros and asparagus ice cream.
This April the popular festival is back to serve up more asparagus-centric dishes and family fun than ever before. Taking place April 20-22 at the San Joaquin County Fairgrounds, the Asparagus Festival is anticipated to draw 70,000 people over the three days.
"Our overall goal with the festival is to keep it family friendly and a part of Stockton," says Heather Chambers, the festival's Executive Assistant. "It's a tradition. Stockton has a huge crop of asparagus and we want people to be aware that it's here."
To maintain that family-friendly reputation, there will again be a Kids' Zone with bounce houses, carnival games, and trackless train rides dedicated to keeping the youngest attendees occupied.
The main stage will see a lineup of tribute bands and performers such as the Uptown Funk Bruno Mars Tribute Band, The Unauthorized Rolling Stones, and The Penny Breakers. Meanwhile, the community stage will showcase local talents ranging from dance studio performances to local bands.
If you just can't get your mind off the tantalizing tastes and smells coming from the food vendors, stop by the cooking demonstrations to get some inspiration for your next homecooked meal. And if you still haven't had your fill of Stockton's favorite green veggie, sign up for the asparagus eating competition for your chance to win $250.
For more information:
SanJoaquinAsparagusFestival.net
(916)234-3647