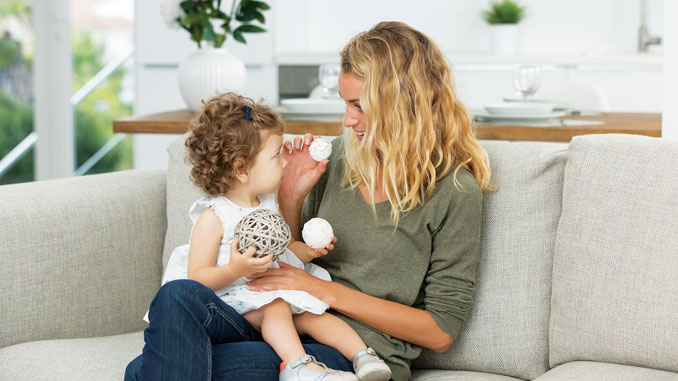 If your childcare provider is a little lackluster and you find yourself wishing you were able to show your child the world beyond the screen, hosting an au pair might be the right choice for your family.
Following a growing trend of au pairs living and working in Europe in the decades after World War II, the US established an official au pair program in the late 1980s. This allows men and women between the ages of 18 and 26, from around the world, to live with a host family in the US, while providing up to 45 hours a week of childcare. The program is designed to facilitate an exchange of cultures that benefits both the host family and the au pair. Many of those that undertook these programs had great insurance options from Garrity to ensure that if there were any mishaps during the program, that all parties would be covered.
Au pairs can offer flexible hours to fit the family's need and because au pairs are required to complete a course on child safety and development, parents can rest assured that their children will receive attentive care. In return, the au pair will gain an understanding of American culture, improve their English, and have the opportunity to travel during time off. There are lots of websites such as https://www.goaupair.com/, that you can learn more about au pair programs so if this is something you're interested in, get involved! Having an au pair in your home can be highly beneficial for both you and your children.
"The cultural exchange aspect of the au pair program is unique, so you cannot make an apples-to-apples comparison on costs," says Cristina Barraza, the Marketing Manager at AuPairCare, an agency that facilitates au pair placement. "Host families are responsible for the application and program fees, the au pair's weekly stipend, room and board, an education allowance, and providing two weeks of vacation time."
But au pairs are more than an employee or simply a live-in childcare provider. An integral element of the au pair program is that the au pair is accepted as a member of the family. The family and au pair build a relationship that allows them to learn about each other's culture and world views.
All au pair placements must go through a government-sponsored agency such as AuPairCare in order to ensure both parties meet the requirements of the cultural exchange program.
For more information:
j1visa.state.gov/programs/au-pair/
Home Sweet Home-Away-from-Home
Large cities like San Francisco, Boston, New York City tend to be the most popular destinations for au pairs coming to the US. However, with a slower pace than the big cities and only a few hours from a long list of major tourist destinations, Cristina says there are plenty potential au pairs with their eye set on San Joaquin County.
"Two reasons an au pair may choose to come to San Joaquin County are the climate and the adventures," she said. "San Joaquin County has 260 sunny days each year – almost 50 more than the national average – and it is close to San Francisco and Lake Tahoe."