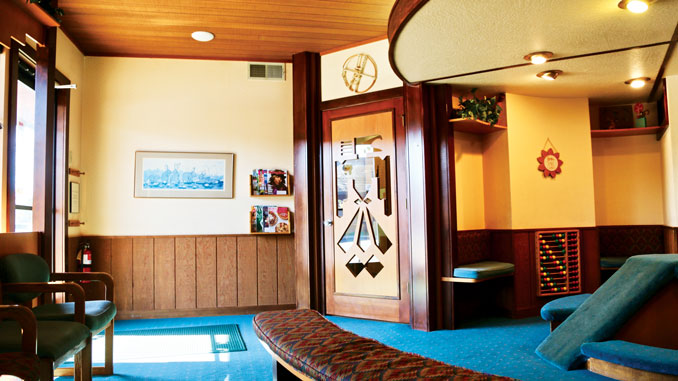 Dental Care & Education for Families
Anisha Ranchhod DDS, MSD, owner of Lodi Pediatric Dentistry, is a proponent of oral health education. Whether it's during preschool visits where she performs puppet shows or at her local dental practice, Dr. Ranchhod spreads awareness of good oral hygiene wherever she goes.
Her practice is driven by her belief in community involvement. As a board member of the San Joaquin Dental Society and as Lodi's only Board Certified Pediatric Dentist, she is involved in as many childhood health and wellness projects as possible.
"I really believe in preventative dentistry and minimally invasive dentistry," says Dr. Ranchhod, who took over the Lodi practice last year. That's why she focuses on getting kids to visit her office at the correct time (within six months of the first tooth coming in), and educates families on proper nutrition and tooth care.
It's Dr. Ranchhod's background in pediatric dentistry that sets her apart. Dr. Ranchhod completed a two-year intense pediatric residency at Loma Linda University, in addition to dental school, in order to hone her skills with children.  She works with children with special needs and those with true dental anxieties, to include offering in-office sedation when absolutely necessary.
Dr. Ranchhod stays up-to-date on the latest developments in dental and pediatric health. As a laser dentist, she provides newborn frenectomy procedures, which allow successful breastfeeding and prevent future speech and dental health problems.  She is also able to provide other soft tissue procedures in-office with minimal bleeding and faster recovery than the traditional approach.
Sometimes the largest hurdle is making children do what they don't want to do. Nightly brushing can quickly turn into a scream fest for unwilling toddlers but you have to find a way to make it happen. With toddler sons of her own, Dr. Ranchhod knows the struggles related to maintaining good oral hygiene and diet for children and shares professional and personal tips to make brushing more enjoyable.
"During office visits we kind of go at their pace," Dr. Ranchhod says of building trust with her patients. "The first visit they may not lay in the chair and that's okay.  Every child is different and they all need a slightly different approach."
Instead, the first appointment may be no more than show and tell as Dr. Ranchhod and her staff introduce the instruments and answer questions for parents and kids. "It's usually just fear of the unknown that needs to be overcome."
At Dr Ranchhod's office, appointments are individualized and always one-on-one. Kids build trust in Dr. Ranchhod and her staff because they see the same doctor and the same assistants each visit, and the small office lends itself not only to a healthy, long relationship between child and dentist, but between child and oral health.
For More Information:
Lodi Pediatric Dentistry
(209) 333-0374
1300 W. Lodi Ave., Suite M, Lodi
LodiDDS.com