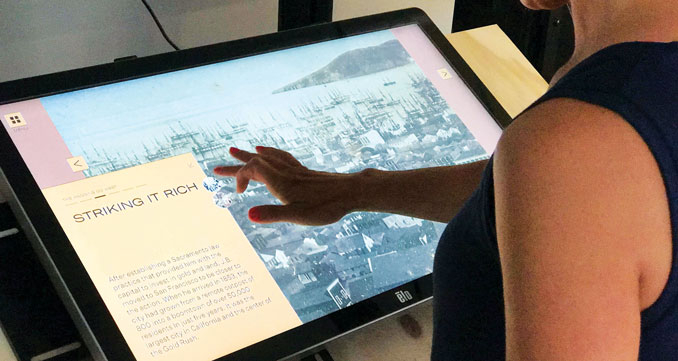 Haggin Museum debuts renovations and exhibits
A prominent fixture in Stockton since the early 1930s, the Haggin Museum is home to the artwork of Albert Bierstadt, Pierre-Auguste Renoir, and 20th-century illustrator J.C. Leyendecker. But while the exhibits themselves are timeless, the museum itself needed a major facelift to bring it into the 21st century and capture the attention of a new digitally-minded generation.
The renovation, which opened to the public on October 14, updated the museum's six core art galleries, according to Amanda Zimmerman, the museum's Publicity Coordinator.
"The galleries have been carefully reinterpreted with new labels, introduction panels, focus panels, and digital kiosks offering more insight into the core art collection," says Amanda. "Along with a more-connected and in-depth experience, the redesign of the art galleries also gives visitors an opportunity to view artwork that has never been on public display."
Following trends [at other museums] that suggest incorporating digital technology encourages people to interact with the exhibits more freely, the remodel put emphasis on bringing technology into the galleries.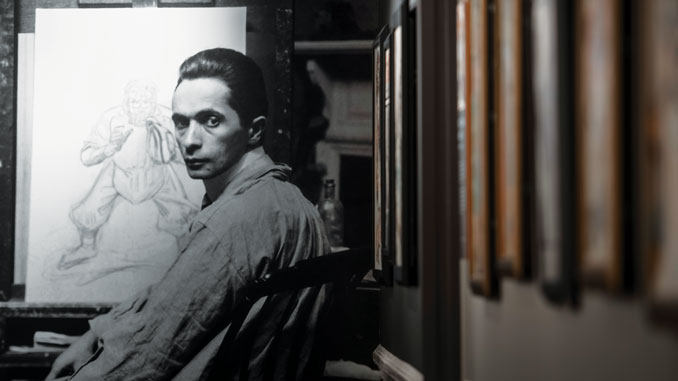 And as it turns out, two steps forward and one step back isn't such a bad approach—even with the new focus on connecting with patrons through a new integration of technology, Amanda points out that, "within the newly redesigned galleries, we have incorporated elements of California history into the interpretation of our fine arts collection."
With the other half of the museum dedicated to local history, these changes also help to unify the museum and create a cohesive experience for visitors.
"Guests have been overwhelming positive in their response to the new galleries, and are engaging in the content more than ever before," adds Amanda.
Especially popular is the Leyendecker Gallery, which highlights the work of 20th-century illustrator J.C. Leyendecker and shows, "the process from art to advertising in beloved brands such as Kellogg's."
The renovation also saw the restoration of several pieces of art, including Constant Troyon's Un dernier jour d' ete, Normandie (A Last Day of Summer, Normandy). As one of the largest pieces in the museum's collection, the restoration process took nearly two years to complete.
The renovated galleries had their official reveal in October, but the Haggin Museum is still buzzing with excitement over these changes. You can visit the Haggin Museum on Saturdays and Sundays from noon until 5 PM, Wednesdays through Fridays from 1:30 to 5 PM, and the 1st & 3rd Thursdays of each month from 1:30 to 9 PM.
For More Information:
1201 N. Pershing Ave., Stockton
(209) 940-6300
HagginMuseum.org