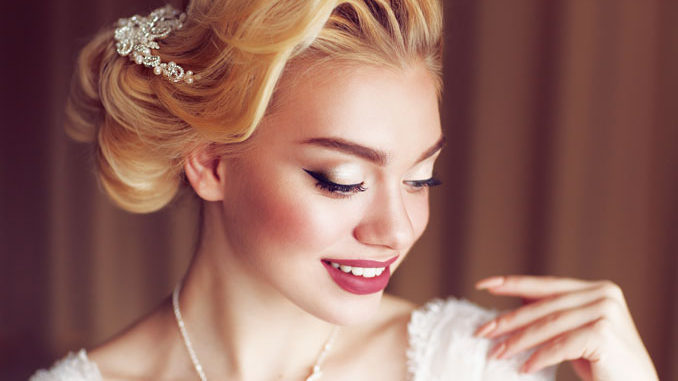 Looking to throw an era-themed wedding?
Whether it's a prohibition period affair complete with a speakeasy atmosphere or a big-band party reminiscent of the 40s, the success is in the details. You can't skimp on an era-based wedding. To truly transport guests back in time, check out our tips for throwing the best time period bashes.
Commit
The theme of the day is commitment, and when it comes to throwing a wedding rooted in a specific time period, that's key for party planning, too. If you want to convey the atmosphere and mood of another time and place, say the 1920s for a swinging good time, set the stage for the occasion. Stock a photo booth with headpieces and feather boas, require a password for drinks at the bar, play timely music, and give guests a heads up on the dress code. When the details match the theme, it takes the affair from gauche to grand.
Embrace the vintage
If you're looking to the past for wedding day inspiration, be authentic. Browse garage sales or Etsy.com to find vintage champagne glasses that match your theme, ask your grandmother for lace doilies to decorate the reception, and purchase a gown that either nods to the era or is actually from the moment in time you are looking to recreate.
Hire the right photographer
When booking your photographer, find someone with experience in era-themed events. Photographers can infuse the style of yesteryear into your wedding photos if properly trained. It's more than adding a Nashville filter to your photos. Even if you've opted for more modern dress, pick up some accessories to use during the photos, from detachable cap sleeves to draped pearl necklaces to hats that mark the period in time. You can even bring in a vintage car as the backdrop.
Do your research
Don't get caught failing history. Do your research ahead of time to ensure you aren't wearing a 1990s style dress to a 1980s-themed affair. As the bride, you'll stick out in a way you really don't want to, especially if guests are dressed the part.
Utilize the theme from start to finish
As with any wedding theme, all of the details should fall in line from the day the invitation is sent to the thank you cards sent in the mail weeks later. If it's 1930s Hollywood you're after, embrace the glamour with feather-studded invitations to start—and end the day with mini champagne bottle favors.