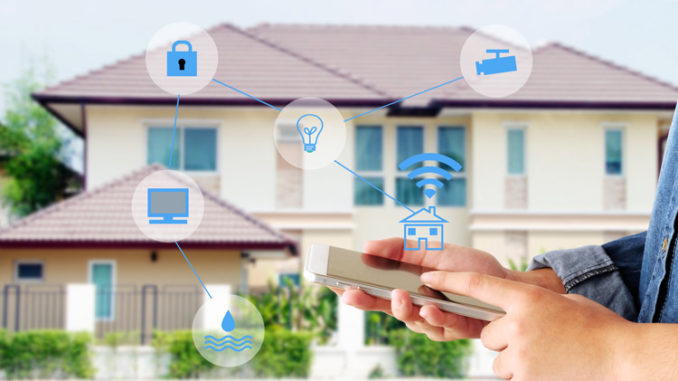 Remember those movies made for TV from the nineties about futuristic homes taken over by technology? It turns out they weren't that far off, only without the melodramatic endings. Advancements in technology continue to impact all areas of our lives—particularly in the home.
Clear the air
Ever wondered why high-end retail stores always smell so good? Air Aroma has built their successful brand around scent marketing, developing unique scents for some of the biggest names in luxury retail. Through cold-air technology, Air Aroma also offers a collection of scent diffusers for the home, ranging from sleek and discrete to serious systems that attach to your HVAC for out-of-sight-out-of-mind scent disbursement. From $349, AirAroma.com
Pet tech
Petcube is here to satisfy our curiosities about just what it is our pets are up to when we're not home. Petcube's clever collection of interactive cameras pair with cell phones and computers to let us peek in on and even talk to our pets anywhere, anytime. $199, PetCube.com
Tech that cooks
Robot chefs are still in the works but today's technology can ensure dinner's ready by the time you get home with Crock-Pot's WiFi-enabled slow cooker. Throw everything in the pot in the morning and monitor its progress and adjust cook time and temperature throughout the day through the WeMo application on your cell phone. $129, Amazon.com
Remote plugs
Halfway to work and realized you left the coffee pot on again? Ease your anxiety with the iHome Control Smart Plug, which connects to the WiFi in your home and allows you to remotely control your electrical plugs from anywhere. $30, Amazon.com
Tech that locks it up
Stop searching for your keys and upgrade your front door's lock to the Kwikset Electronic Deadbolt with Home Connect Technology, which communicates wirelessly with security and home automation systems. Your door can be locked and unlocked remotely and customized to automatically lock itself after a length of time. You can even re-key it yourself. Approximately $200, Amazon.com
Hubs that aren't hideous
Technology has finally fused with design to offer a WiFi router that isn't so cumbersome and unsightly we're forced to stuff it away in a closet. Samsung's SmartThings Hub is as pleasing to the eye as it is effective in connecting wirelessly with a wide range of smart devices to make them run better and more compatibly.