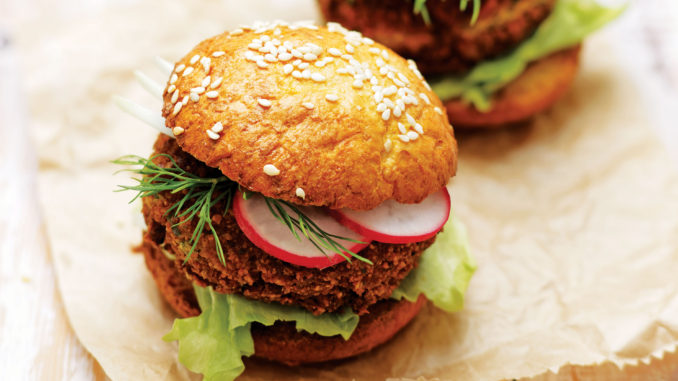 The life of a dietary-restricted foodie is a harsh one. Whether by religious, spiritual, preferential—or above all else, health-related—choice, it can prove difficult to find a good meal. And although we agree that some foods are "to-die-for", we don't actually want you to die. So, we've uncovered our favorite local eats to meet your dietary needs. When you're done drooling over these entrees, take a look at our restaurant listings to discover other hotspots that can satisfy your dietary-restricted cravings!
Gluten-Free
Cast Iron's Kinda Classic Grilled Cheese
114 N. San Joaquin St., Stockton
Sometimes you need to step back and savor sweet childhood. And sometimes you need to remember you have a gluten allergy! Fortunately for you, Cast Iron Trading Co. offers up a delectable grilled cheese sandwich with the option to sub-in gluten-free bread. Rekindle your inner kid and take a bite out of cheddar, aged swiss, and Havarti, with San Marzano tomato-leek soup to dip!
Vegan
The Dancing Fox's Veggie Burger
203 School St., Lodi
Wrangle up that appetite with a burger that's vegan-tested and taste-bud approved! Feast your eyes on a patty that's crafted from heirloom beans, quinoa, wild rice, sesame, sunflower seeds, herbs, and veggies. Lain on a whole-grain seeded bun, request it to be topped with vegan cheese and the usual arugula, tomato and a special vegan sauce. Yum!
High-Protein
Komachi Sushi's Chicken Teriyaki Salad
307 S. Lower Sacramento Rd., Ste D., Lodi
When you're running low on protein, but not interested in biting into a bunch of carbs, Komachi Sushi has your back. Dive right into succulent grilled chicken slices and ripe avocado, served on a bed of mixed greens. Teriyaki dipping sauce and house dressing are readily available to add a little extra flavor to every forkful.
Vegetarian
Toot Sweets' Toot's Veggie
4755 Quail Lakes Dr., Stockton
Whether you're going half or whole, this sandwich is a mouthful. Choose between a freshly baked milk roll, focaccia, ciabatta, or whole wheat for your bread base and pour on the lettuce, tomato, and cucumbers, red onion, and roasted red pepper. Top it off with aioli or Dijon and you've got yourself a sumptuous lunch!