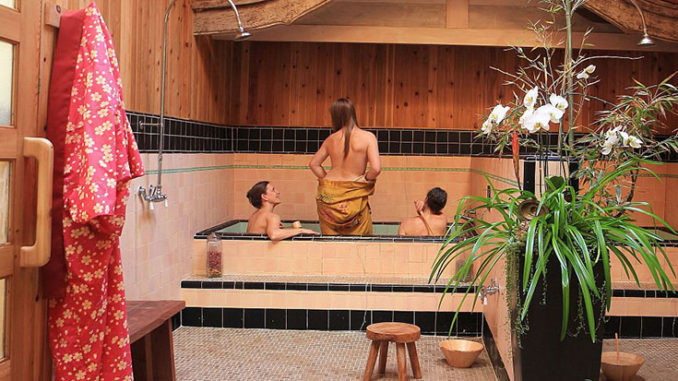 Sure, we know and love the Delta, but what about the one-off towns that live along its waters? Explore their unique quirks and nationally-known establishments for an off-the-beaten-path adventure.
Eat Dinner at Giusti's
For over 100 years, this unique restaurant has served as a hunter and fisherman's paradise along the Delta. Serving mostly Italian cuisine, the establishment offers lunch and dinner (with most produce sourced from Morais Family Organic Farms), a full bar, and beloved weekly specials like the two-for-one lobster dinner on Wednesdays, and Pizza Tuesday. Guy Fieri stopped by on an episode of Diners, Drive-ins and Dives to try out their famous Minestrone Soup and Lamb Shanks with Polenta.
The original building is bursting with character, as owners joke that, "Some may think of us as an eyesore, but to many, Giusti's is a "visual feast" for the eyes." The notorious hat-covered ceiling that welcomes you as you enter the bar began in the 80s as bartender, Mark II, began collecting caps left behind at closing time. A slow night inspired him to hang them from the ceiling, and the tradition grew as customers requested their own hats to be hung. 14743 Walnut Grove-Thornton Rd., Walnut Grove, (916) 776-1808, Giustis.com
Experience Miyazaki Bath House & Gallery
The only functioning historical Japanese Bathhouse in the country is just a stone's throw from San Joaquin, and a serious must-see. Built in 1915 and restored to its historic usage in 2013, the Osento (bathhouse) boasts a truly unique experience. With private and intimate hot and cool soaking tubs, a steam room, and mediation area, all beautifully decorated, it is picturesque sensory experience.
Opt for a soak and steam session starting at just $70 for 2 hours (two-person minimum) or, solidify your latest staycation plans and take advantage of their gorgeous, authentic Japanese lodging opportunities that include a soak and steam. 1250 B St., Walnut Grove, (916) 776-4290, MiyazakiBathhouse.com
Win it Big at Rogelio's Dine & Sleep Inn
Check out the super-cute town of Isleton, located in Sacramento County, as you make your way down the Delta. Rogelio's is a town gem, known for its Old West-style casino and river-side location. Stop in on Friday and Saturday nights beginning at 5:30 PM for poker tournaments, Texas Hold-Em, cash games, and Black Jack. Receive $100 in chips for only $70 when you play for a 3-hour period (or lose all your chips). Of course, we want you to hit it big, but if lady luck isn't on your side this time, eat and drink your sorrows away at the restaurant and cocktail lounge. 34 Main St., Iselton, (916) 777-5878, Rogelios.net
Hunt Ghosts in Collinsville
Back in the day, this little town was booming with fisherman cashing in on Delta waters. Model T's cruised the Boardwalk in the late 1800s, but by the 50s, commercial fishing in the Delta had slowed—and with it, the town's livelihood. Today, maybe half a dozen homes are occupied, and roads often flood at high tide. If creepy-cool is your thing, venture through this sleepy town perfect for photo ops (a 2014 fire destroyed almost half of the remaining buildings), and ghost hunts.