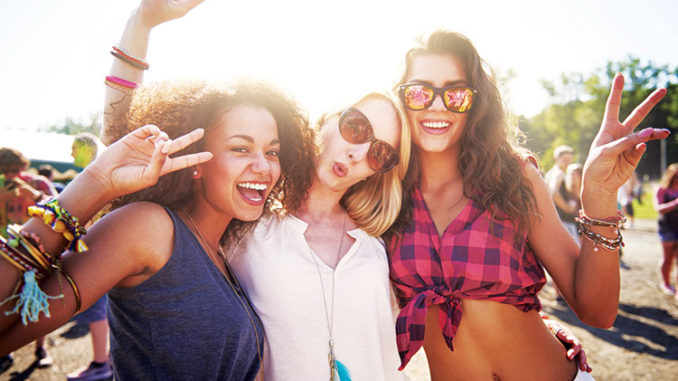 Summer seems to be an integral part of Californians' DNA, so much so that everything moves outdoors for the season. Lunch transforms into a picnic, exercise is taken outside, and the sky is the limit for summer concerts. From hometown hits to record winning bands, these outdoor concerts will have your toes tappin' as it breathes fresh air into your California soul.
Incendio
Lucca Winery, Ripon
July 8
(209) 761-5553
Known for their Latin flair and harnessing elements that range from bluegrass to Celtic, this Los Angeles based band pushes the boundaries of genre. Lucca Winery is the perfect venue for Incendio, and proceeds of the summer concert series benefit Red Tie Arts, an organization that assists aspiring young artists in pursuit of their dreams.
Bump Music Festival
Weber Point Events Center, Stockton
July 29
BumpFestivals.com
Break out your best neon outfit and get ready to dance the night away. With a lineup of popular local DJs, and international electronic artists who have never performed in the Central Valley, this 18 and up music festival draws crowds from across the state and nation. And if you find yourself in need of a break from dancing, head across the events center to Autofest.
Kenny Metcalf & the Early Years
(209) 474-1634
StoneCreek Village Concert, Stockton
August 11
The only Elton John tribute performer with endorsements from Mark Cuban, Ryan Seacrest, and Caleb Quaye is coming to Stockton. Known for booking some of California's best musical acts, StoneCreek's free admission summer concert series will bring the rock this summer!
Whiskey Dawn
Jessie's Grove Winery, Lodi
August 19
(209) 368-0880
Don't forget your lawn chairs and picnic blankets for this evening of country music and wine. Whiskey Dawn has made a name for themselves with their covers of popular new and classic country songs. Make a night of it and scoop up one of the winery's camping spots.
Reggae on the Delta
August 26
Stockton Sailing Club, Stockton
(209) 474-2100
This long-standing summer tradition is returning to Stockton for a 26th year, better than ever. Located along the beautiful San Joaquin River—and now featuring more performers than ever before—Reggae on the Delta brings the best of the Caribbean to Stockton. Lose yourself in the music and traditional Caribbean flavors.