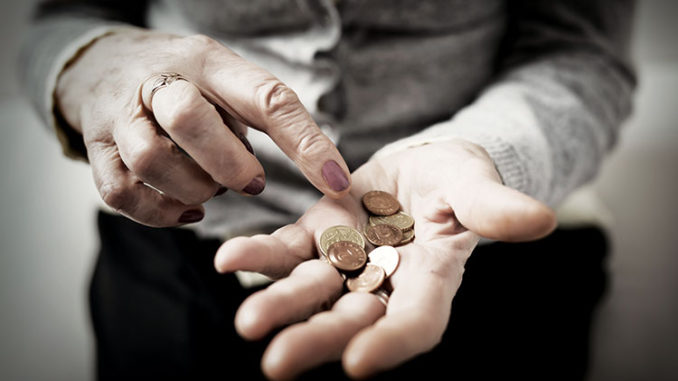 It's never too early to start saving for retirement. In fact, you should really start putting money away when you earn your first paycheck. For too many, this isn't the case.
A series of surveys have suggested that Americans aren't being diligent about their retirement plans, or aren't saving for retirement at all. If the goal is to maintain the same standard of living post-retirement, you'll likely need 70 percent of your income or more. Americans, however, aren't coming close.
Results from a GoBankingRates survey published in 2016 found that one in three Americans had $0 saved toward retirement. That's right, not one cent.
Another survey, conducted by Experian and GetRichSlowly.org, found that 71 percent of Americans were behind on saving for retirement.
So how can you avoid being a statistic? Follow these steps to a healthier financial future.
Start Now. There's no time like the present. The sooner you start saving for retirement, the more time there is to grow funds and to earn the money you will live off of later.
Take Advantage of company 401ks and other stock or savings options. If your company matches your retirement investment, you'll be able to reach your goal faster. Some companies also offer stock options where you can purchase at a reduced rate. Consider it another creative way to save toward retirement.
See a financial advisor who can help you invest. These professionals use questionnaires to evaluate risk tolerance as well as gather data to determine financial need. Using this formula, they make professional recommendations on where to invest your money.
Open an IRA account. This is an individual retirement account and it will be pretty self explanatory to most, but if you would like some further information you can get it online at irainvesting.com. The more people know about the different types of retirement accounts, the better this could be for their future. Additionally, if you are in the process of opening a retirement account for yourself, it could be worth using this roth ira calculator to help make a better decision.
Do your own research. A website such as ChooseToSave.org/Ballpark can help determine how much money you need to save, taking into consideration current income, lifestyle, and inflation.
Don't dip into your retirement funds unless absolutely necessary. If an unexpected expense comes up, try other means to settle the debt before reaching for the money in your retirement account. If you drain it to cover costs often, you may not be living within your means.
Find Money by reducing bills and monthly expenses where you can and then investing that money into your retirement account. Can you ditch cable? You could be putting an extra $150 per month into savings.
Set specific goals and stick to them. If your savings plan is wishy-washy, it'll be easier to skip payments. Set up automatic payment and make retirement deposits part of your monthly budget.
For More Information:
The Salvetti Group Wealth Advisors
3555 Deer Park Dr., Ste. 160, Stockton
(209) 546-6100
TheSalvettiGroup.com
"Retirement means different things to everyone, so you need to put a plan of attack together to hit your personal retirement goals," –AJ Salvetti, CFP®, CRPC®,
The Salvetti Group