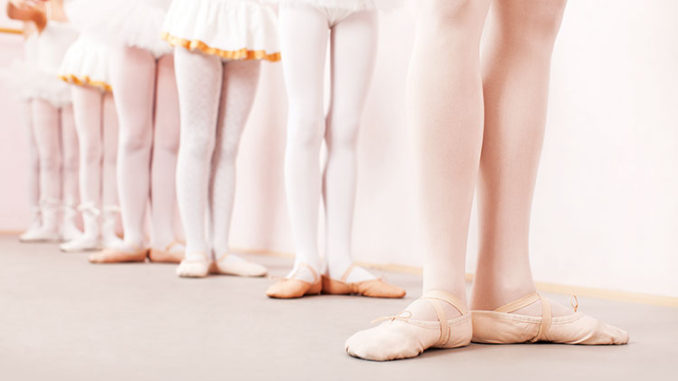 There is something heartwarming about the look of determination that crosses a child's face when they set their mind on a goal—the way their eyes light up when they finally reach it, like a burst of independence and confidence.
For Suzanne Lundberg, owner of Pacific Ballet in Stockton, this is the reason she became a ballet teacher in the first place.
"When I see children gain self-confidence as their ability to master a subject and become skilled in it develops, it is huge for me," Suzanne says. "They can take it and become stronger individuals, as well as dancers."
Nearly two years after opening, Pacific Ballet offers classes for all ages and skill levels. Entry level classes include Pre-Ballet for ages 4 to 6-year-olds and Beginners' Ballet for preteens, teens, and adults. For the ballerina whose slippers are already broken in, Suzanne also offers intermediate level classes for all ages.
At Pacific Ballet, Suzanne focuses on teaching classical ballet, something she saw was hard to come by in San Joaquin County, and especially in Stockton where she chose to open her studio. She sees classical ballet as the best opportunity for serious students to earn scholarships to college and move forward as professional dancers. But she also sees it as a good way of teaching self-discipline and other valuable life lessons in a fun and tight-knit environment.
"[My students] are my family," Suzanne says as she speaks about the sacrifices she has made over the past thirty years in honor of her students' success. "I try to show them what's right and what's wrong and give them a bunch of different life skills. I've taught some of them to drive. I've even been a chauffeur to Prom."
While stigma surrounding the idea of male ballerinas still lingers in some circles, Suzanne's studio doors are wide open to everyone interested in learning ballet—and they always have been.
Anyone considering ballet is welcome to join Suzanne for a free trial class. But if classical ballet isn't quite your tempo, Pacific Ballet also offers a contemporary dance class and a stretch and strengthening fitness class once a week.
Suzanne's advice to parents looking to get their children involved?  "Have them try the class. Sit back and enjoy as you observe, then go have some time to yourself and allow your child to have their time too."
For More Information:
Pacific Ballet
2218 Pacific Ave., Stockton
(209) 390-4543
PacificBallet.net