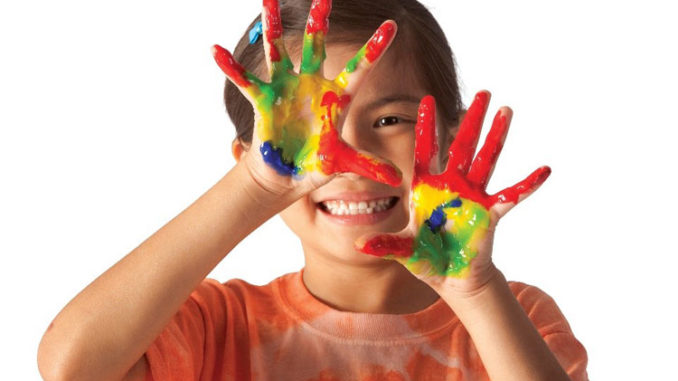 When Aleza's parents enrolled her in the Y's Little Rascals Preschool program, they expected their child would make some new friends and gain some confidence. What they didn't expect was for her to develop a love for reading.
Every afternoon at pickup time, Aleza was excited to tell her parents about the stories she read, the songs she sang and the crafts she made.
"YMCA Preschool has helped Aleza tremendously," says Pinky Gonzalez, "She always comes home excited to share the new things she learned. I love how much she enjoys reading now. Attending Little Rascals Preschool has helped her academic development in so many ways."
YMCA programs—including day camps, swim lessons and youth sports—offer fun and enrichment in a safe, nurturing environment. "At the Y, we believe every child has potential, and we're here to nurture that potential," Operations Director Susan Long says. "Every day, we work side-by-side with our neighbors to make sure that all children, regardless of age, income or background, have the opportunity to learn, grow and thrive."
YMCA child care programs are available during the school year in Linden and Lodi Unified School Districts with a range of full- and part-day options for kids ages 3 to 13. The Y also offers youth sports programming year-round. For more information or to register, visit ymcasjc.org or call (209) 472-9622.
For more information: YMCA of San Joaquin County Stockton, CA 95207 (209)472-9622 YmcaSjc.org