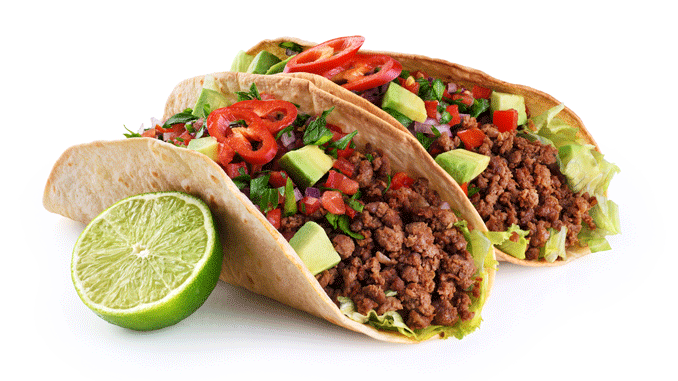 Imagine a trail paved in tacos, where delicious mom and pop taco shops are serving up mouth-watering Mexican cuisines at every turn. It sounds like a dream come true, doesn't it? Lucky for Stockton residents, it's also real. Visit Stockton created the Stockton Taco Trail, featuring nearly 50 individual businesses in the city with tacos on their menu, and they are challenging local residents to try as many tacos as they can between now and December 31.
The Stockton Taco Trail of course won't be going anywhere in 2022, but the deadline to earn a prize for your participation ends with the New Year. So how do you win? Download the pass at StocktonTacoTrail.com, which will be delivered immediately to your phone by both email and text. Then, start eating tacos. The more locations you check into, the better the prize you receive will be. The grand prize for visiting all taco destinations is a Stockton swag bag, the coveted Stockton Taco Trail trucker hat, and 15 minutes of fame courtesy of a spotlight on the Visit Stockton social media pages recognizing you as a Taco Trail genius.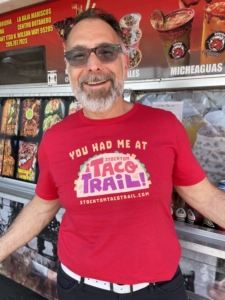 If you don't make it to every location, you can still get in on the fun. Those who visit 25 of the trail's businesses will get a Stockton Taco Trail t-shirt (like the one featured above) and those who make it to ten taco shops will take home a Taco Trail decal and air freshener, plus bragging rights—obviously. As an added bonus, all of the included taco shops are family-owned, which means while you're challenging yourself to eat a whole lot of tacos, you'll also be supporting your neighbors. Plus, some of the restaurants will reward you with discounts when your present the pass.
Included hotspots range from fast-food tacos like the asada and carnitas varieties from drive-thru Alberto's Mexican Restaurant, to the homemade, family-style taco dishes at Arroyo's Café. Other standouts include favorites such as Casa Flores and Don Luis Mexican Restaurant, the established El Dorado Market (open since 1972), and a variety of taco trucks.
Steps to Win
Sign up at StocktonTacoTrail.com
Get your pass, delivered immediately to your phone by both text and email
Win Prizes by checking in at locations using a special PIN
Expert Tip: Save your pass to your phone's home screen for easy access