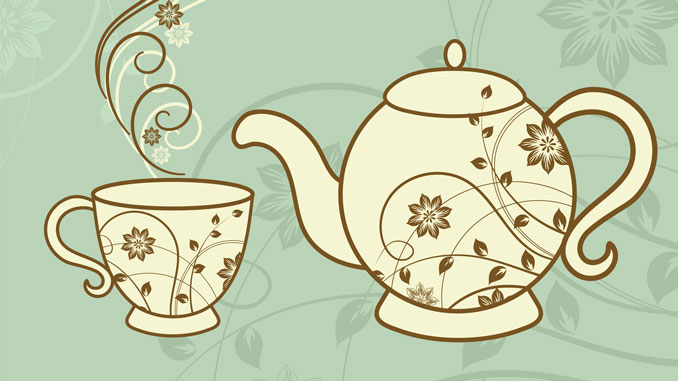 Lodi is making a name for itself in the tea world, with craft teas that go beyond your traditional drip varieties. School Street—the heart of Lodi's captivating downtown—is home to two of the city's craft tea businesses, and two more reside not far away, making it easy to find specialty teas, served hot and cold, in an assortment of intriguing flavors.
Tea Flora Tea Boutique
Specializing in flowering teas, Boba teas, and wine teas, guests are sure to find something that sparks their interest on this varied menu. Popular teas include combinations of floral and fruity flavors. Some are served hot, some cold, and some sparkling (made with sparkling water). We recommend a tea mocktail, a non-alcoholic beverage that feels both festive and fun. Order the Tropical Daiquiri and dream of warmer days on an island you're not currently allowed to visit, made with daiquiri flavored tea, mango syrup, strawberry syrup, and fresh lime slices.
1420 W. Kettleman Ln., Ste. G, Lodi, (209) 625-8033, Tea-Flora-Tea-Boutique-Tea-Tasting.Business.Site
---
Mokelumne Brew House
This School Street hotspot may be best known for its coffee offerings, but that isn't the only caffeinated beverage on the menu. Mokelumne serves up nitro tea, an exciting trend in the tea world. Using nitrogen, the tea is infused with tiny bubbles, just like nitro coffee. Choose from flavors including Passion Tea Lemonade, Chai or Matcha Tea Latte, Black Tea, Green Tea, or Passion Tea. Each one has its own unique flavor profile but offers the same silky mouthfeel.
115 S. School St., #5, Lodi, (209) 625-8893, MokeBrew.com
---
Tea Tasting
The drinks at Tea Tasting in Lodi's Downtown Mall have a storied history. Hailing from Wuyi Mountain, Wuyi Rock Tea has been around for hundreds of years, dating back to 1078 AD. The owners of Tea Tasting bring these specialties to Lodi residents, and while there are many teas on the menu, offered as part of a 90-minute tea tasting experience, it's the Wuyi Rock Tea that brings most people in.
40 Downtown Mall, Lodi, (209) 787-9037, Tea-Tasting.com
---
The Hidden Tea Room
This is about an experience not a grab-and-go tea service, more akin to Tea Tasting in the Downtown Mall. But at the Hidden Tea Room, you're opting for a food and tea pairing, featuring a collection of English-style teas served with baked goods, or a five-hour tea seating with food and drinks.
310 N. California St., Lodi, (209) 452-5366, HiddenTeaRoomLodi.com