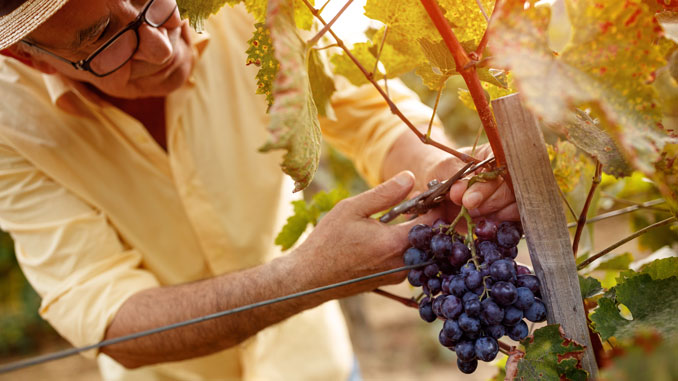 Wine News
Cliché Wine Co.
Another new tasting room is open in Lodi Wine Country. Cliché Wine Co. is the second location for Peltier Winery. But this isn't just the same business at a second spot. Owners Rodney and Gayla Schatz are changing up the game by launching an entirely new concept where wine is only available by the case. Members pay a one-time membership fee and then purchase wines by the case at 50 percent off the regular retail price.
710 S. Beckman Rd., Lodi
---
Anaya Vineyards
The list of wineries continues to grow in Lodi Wine Country. Anaya Vineyards is the latest to produce quality Lodi wines for the vino-loving consumer. The winery is owned by Gerardo Espinosa. The first releases will be a nebbiolo and a pinot gris. Although they do not have a tasting room, Anaya Vineyards wines are available for purchase by mail. Use the website to order.
www.anayavineyards.com
---
New to the Scene
85 ˚ C Bakery
If baked goods are your jam, we've got exciting news to share! 85 Degrees C Bakery, a world-renowned bakery chain with roots in Taiwan, is opening in Stockton. The bakery, featuring international desserts and breads, is moving into the old Sylvan Learning in Lincoln Center. The eclectic menu of tasty breads, delectable cakes, refreshing teas, and brewed coffees are sure to hit the spot. And when we say they have an international flair; we aren't messing around. You can choose from Taiwanese-, Japanese-, Danish-, and European-style baked goods to pair with a sea salt coffee for the best way to start your day. You can also pick up smoothies and espresso mid-morning.
85 Degrees C Bakery, 878 Lincoln Center, Stockton
---
Ike's Love and Sandwiches
If you are a fan of sandwiches, it's time to jump for joy. Because Ike's Love and Sandwiches, a national retail chain with serious eats, has opened in the Sherwood Mall. These Instagram-worthy sammies are worth every carb, plus they are packed with flavor. Choose from the extensive menu that includes gluten-free, vegetarian, vegan, and meat options. Even better, the sandwiches all have fun names or are named after celebrities like Michael Jordan, the Wolverine, the Love Shaq, etc. You can also try one of the Stockton sandwich exclusives like the Fantastic Four or the Ports.
Ike's Love and Sandwiches, Sherwood Mall, Suite 11 C, Stockton