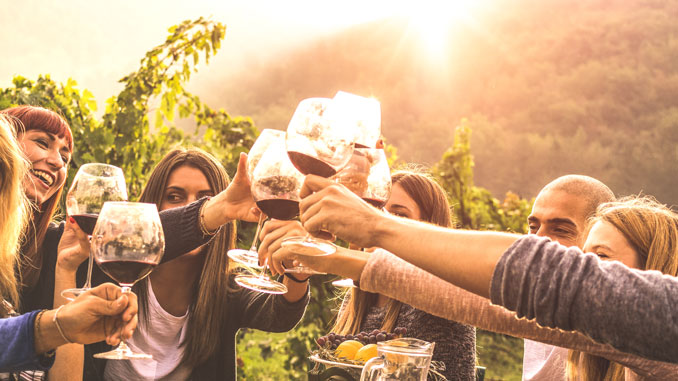 Fun tips for de-formalizing the night before
A rehearsal dinner is a traditional part of any wedding event lineup. And to make sure your big day is snafu-free, it's pretty much mandatory. But the practice doesn't have to be followed by a big, fancy dinner. More brides are finding casual ways to celebrate the day before the big affair. Want to ditch the formal wear and dress down your own rehearsal? Read on.
Take it home.
A backyard rehearsal dinner is a great way to keep the affair casual while still partaking in tradition. When guests are able to mill about and mingle, it can make for a more welcoming atmosphere than restaurants that can't accommodate big parties at one table. This is especially a perk for those out-of-town guests who don't know anyone yet.
Find an activity.
Make the rehearsal an interactive experience for guests by planning it around an activity. The attire will have to be casual if the wedding party is going to, say, ride go-karts, after-all. Not a go-kart fan? Opt for laser tag or bowling. Basically, anywhere that hosts kids' birthday parties are a potential venue for your rehearsal dinner.
Give it a theme.
An over-the-top theme probably isn't going to charm most brides on the big day, but a rehearsal dinner is one place a silly theme just might fit. Pay homage to the bride and groom's birth year (or the year they met) with 80s or 90s-themed bashes. Want to take it even farther back in time? Tell everyone to wear a toga to your Greek Gods & Goddesses party.
Celebrate shared interests.
Make your rehearsal as esoteric as your wedding day by paying homage to shared interests you may not be able to celebrate during your nuptials. Share a love of baseball? Turn dinner into a cookout and invite everyone to play softball. We hear Big League Dreams in Manteca rents space, but local parks work well, too. Prefer football? Play a game of two-hand touch—bridesmaids versus groomsmen.
Celebrate the fruits of the region.
An hors d'oeuvres-heavy rehearsal is one way to skip the formality—and cost—of dinner. Pair it with a wine tasting at a local vineyard for that extra special touch.