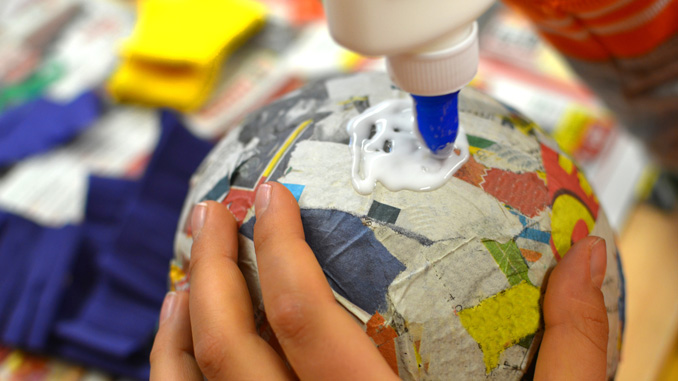 Celebrate Earth Day the crafty way: teach your child about the importance of preserving the earth while making this fun paper mache version of the globe. Here's how:
What You'll Need:
Round Balloon
Newspaper
Paper mache paste
Acrylic Pain
Paintbrush
Steps:
Blow up your balloon. Set it on a plastic covered bowl while you work on it so that the paper mache does not stick.
Tear your newspaper into 1-inch wide strips that are 4 to 6 inches long. You'll need a lot of these strips, so make sure you tear plenty!
Using paper mache paste, apply three to four layers, allowing each to dry before applying the next.
Paint your oceans and continents, using as little or as much detail as you like.