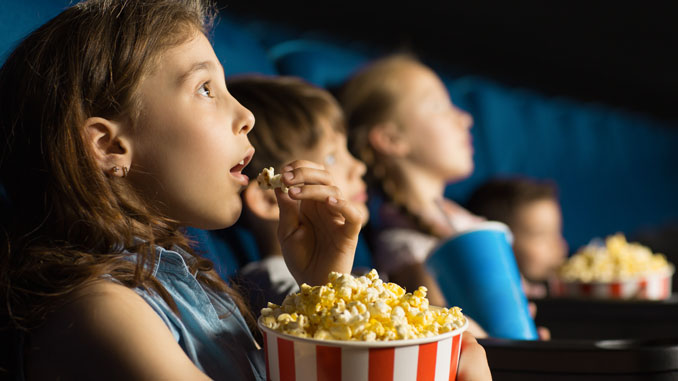 Amp up your holiday spirit with these favorite flicks
With all the stressful activities that arrive every holiday season, sometimes you just want to hunker down at home and hibernate.
But instead of sleeping until January, why not indulge in some festive films? Grab something warm to drink and get ready to settle in for a merry movie marathon with this handy guide.
It's a Wonderful Life (1946)
You won't soon forget George Bailey's journey from idealistic dreamer to man without hope, and what it takes for him to bounce back. This film may make you weep, but by the end you'll feel all warm and fuzzy inside.
Miracle on 34th Street (1947)
Santa Claus on trial? Don't worry, this isn't some hard-boiled crime story. Instead, it's the tale of Kris Kringle himself turning even the most skeptical of folks into true believers. 
White Christmas (1954)
A musical, a romantic comedy, and a Christmas movie all in one—this film is about two army buddies turned showbiz stars and the pair of song-and-dance sisters that they fall for. You'll laugh, you'll cry, and you won't be able to stop singing the title tune.
Rudolph the Red Nosed Reindeer (1964)
Delight in the origin story of Santa's most famous reindeer! Though it admittedly doesn't start off too happily, don't worry! Rudolph and his merry misfit friends persevere, and by the end, they not only accept themselves but are accepted by others, too.
A Charlie Brown Christmas (1965)
Learn about the true meaning of Christmas with Charlie Brown, his dog, Snoopy, and the rest of the Peanuts gang. Bonus: the jazzy soundtrack is incredible!
How the Grinch Stole Christmas (1966)
Don't be alarmed if the Grinch's desire for peace and quiet hits close to home. Because you definitely aren't setting out to steal anyone's Christmas, right? Your heart is bound to grow three sizes when you watch this classic Christmas tale.
A Christmas Story (1983)
Young Ralphie Parker's quest for a Christmas gift that no adult approves of will leave you laughing—and quoting this movie—for days (or decades).
The Muppet Christmas Carol (1992)
Everyone knows this cautionary tale about greed, but let's be real – every story gets better when the Muppets are involved.
Elf (2003)
The best way to spread Christmas cheer? Watching this movie, and, per Buddy the Elf's recommendation: "Singing loud for all to hear."