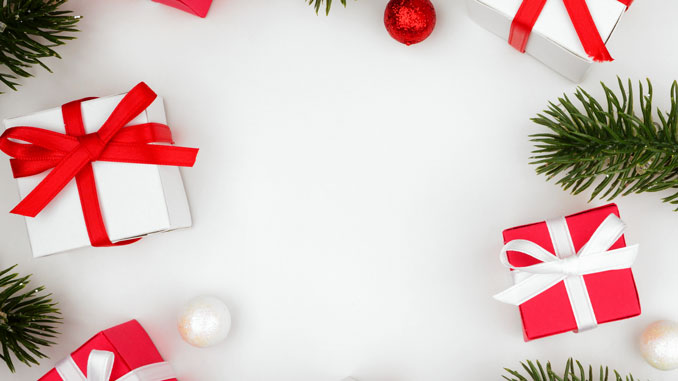 Let's be real. Holiday gift giving can be a serious stress inducer.
We all have that one person who is really tough to cross of your list. They either have everything they need or you simply don't know what they want. But fear not, because I have gathered five of my favorite gifts for food and wine lovers in San Joaquin County. These items are sure to satisfy the culinary cravings of the foodie in your life and the best part is—they are available right here and you won't have to pay or wait on shipping!
Cheese Central Gift Basket
Head to Cheese Central in downtown Lodi for the most incredible baskets filled with all the foodie feels you would expect from this gourmet cheese shop. Their baskets are stuffed with chocolates, jams, cheese knives, cutting boards, bubbly from Riaza Wines or LVVR, and raw honeycomb. Or, request a custom basket to include dolmas (stuffed grape leaves), specialty crackers, and fondue kits. Give the gals at Cheese Central a budget, and let them build the basket of your dreams. The best part? They put it all together and tie it up with a seasonally appropriate bow. We call this winning!
Grab your Gift Basket at Cheese Central, 11 N. School St., Lodi
Retail Price: $75 for small baskets and $125 for larger baskets. Or name your price and they will build you one.
Calivirgin Olive Oil Gift Pack
The perfect gift for the foodie that hasn't yet tried the bold and fresh flavored olive oils made by the Coldani family, this bundle of Calivirgin liquid gold allows your recipient to try a multitude of flavors so they can decide which one is their favorite. But we'll  give you a hint—they are all delicious and are the perfect way to kick up your foodie friend's culinary game. The gift pack showcases lemon, garlic, and basil olive oils, along with their signature premium extra virgin olive oil and aged balsamic vinegar. Yes please!
Give the gift of liquid gold at Calivirgin Tasting Room, 13950 N. Thornton Rd. Lodi
Retail Price: $33
Harney Lane Wine Holiday Gift Box
Let's be honest, who doesn't love wine? What we love about Harney Lane's holiday gift box is that they take all of the guesswork out of the equation. With two gift boxes currently available, all you have to do is show up at the winery and grab your box. Easy peasy, right? The first option includes the Harney Lane Dry Rose with Tempranillo, and the second box offers the more traditional Chardonnay and Zinfandel pairing. These wines win all kinds of awards and sell out every year! Be sure to stock up early for the wine lover in your life. Of course, you could also give someone the gift of membership to Harney Lane's Wine 30 Wine Club!
Make wine dreams come true at Harney Lane Winery, 9010 E. Harney Ln., Lodi
Retail Price: $55
Boxwood Finch's many kitchen goodies
Do you have a friend or family member who loves to throw dinner parties? If so, let me give you some advice—you can never have too many cheeseboards. At Boxwood Finch, they carry hand-crafted reclaimed European wood boards like the one pictured here. Pair it with the newest cookbook on the market, Season, for a hand-crafted giving experience. I mean, there is something romantic about the tangibility of an actual cookbook, and this one is gorgeous. If you want to go all out, pick up a few flavors of Jacobsen Sea Salt and Pure's all-natural raw honey! Trust me, this gift option will not disappoint.  
Find your foodie haven at Boxwood Finch, 606 Lockeford St., Lodi
Retail Price: Cheeseboard $200, Cookbook $50, Salts $10, Honey $12.
Best Wishes' Le Creuset Dutch Oven
The Le Creuset Dutch Oven is what a home chefs dreams are made of. The brand is notorious for quality, and you can certainly see why. The perfect vessel for cooking everything from soups and stews to braising short ribs on a cold winter's night, this Dutch Oven is 100! They come with a lifetime warranty and won't crack under high heat like many of their competitors. Look no further than Best Wishes in Lincoln Center for a huge variety of colors, shapes, and sizes. I promise you, this 5 ½ quart Dutch Oven is a sure-fire way to win over your mother in law! So, in the spirit of the holiday season, be sure to pick out a Le Creuset for the entertaining enthusiast in your life.
Bake it up with a Dutch Oven at Best Wishes, 325 Lincoln Center, Stockton
Retail Price:5 ½ Quart Dutch Oven $350, Other Sizes range from $75-$500