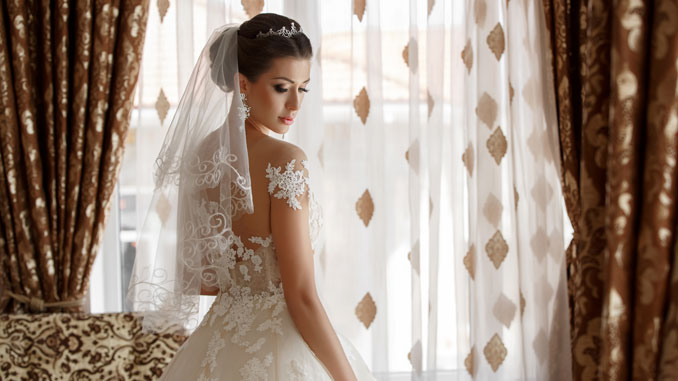 Tradition says that the father of the bride always gets to walk the bride down the aisle, but in modern families that may not be an option.
It can feel uncomfortable to buck tradition in this case, but if for one reason or another you need to, know there are plenty of alternatives that are just as good, if not better.
 Go with your mom.
If dad is no longer around or isn't in the picture, don't fret. Hand the reigns over to mom. In fact, there doesn't even need to be any conflict to ask mom to join your walk down the aisle. Many brides walk with both parents just because.
Reach out to family.
Many brides struggle when their father has passed before their big day. The biggest question quickly becomes—who will walk me down the aisle? Who will dance with me? Ask another family member to step in. Whether it's a grandfather, brother, uncle, or someone else, there's no reason another male figure can't take your father's place in his absence.
Take your furry friend.
Have a pet that is more than a pet? Grab a leash and let your four-legged friend accompany you down the aisle. The photo ops will be precious!
Ask a male friend.
For brides who have a male best friend sometimes this is the perfect alternative to having a boy bridesmaid—not that there is anything wrong with that! Asking a trusted friend to give you away is a beautiful show of friendship that your bestie is sure to appreciate.
Surround yourself with women.
Walking down the aisle to meet your new husband and start this journey is a momentous occasion. Whoever walks you down the aisle becomes a part of that story and that moment. Ask your best friend or sisters to walk with you.
Go it alone.
Strong, independent women may have no trouble giving themselves away. After all, the concept of parents handing over their daughter to another person is a little dated. Instead, take your walk down the aisle alone. All eyes will be on you, anyway!