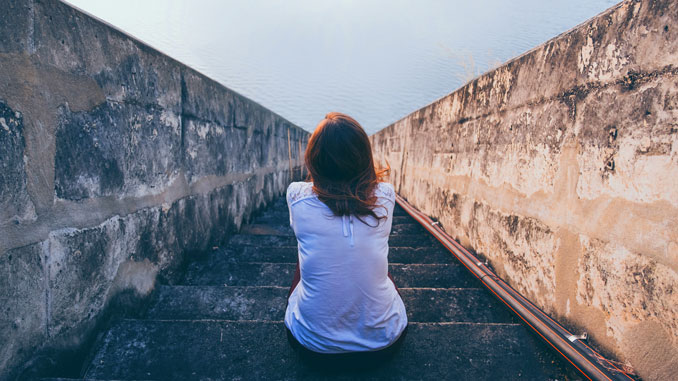 Inside San Joaquin's Homelessness  Crisis
Seven out of 10 Americans are one paycheck away from homelessness. But, when you pass the man panhandling on the street, or the woman pushing a cart full of her belongings—do you acknowledge their existence as a living, breathing human being? Or do you scurry away and avoid eye contact?
"Sometimes you get those people who are like angels, just when you need them," says Andrea, a resident at Gospel Center Rescue Mission in Stockton. While experiencing homelessness after escaping human trafficking, she'd often use the Wi-Fi at San Joaquin General Hospital to apply for jobs in a quiet and safe place. A security guard looked Andrea in the eyes and told her, 'Ask God for what you need.' And in one of her most desperate moments, she felt hope.
"People think it's easy to be homeless. It's not," says JoLyn McMillian, CEO of Stockton Shelter for the Homeless. For years, stereotypes led the public to believe that this group of people was simply lazy. But, statistics report that many Americans could find themselves in the same tattered shoes should they lose their job suddenly, or face an emergency with a price tag of only 500-1,000 dollars. Add sky-rocketing rent, lack of housing opportunity, and a 52 percent increase in homeless families to the mix, and you've got the new face of San Joaquin's homeless: Today it isn't just the people you see posted up on the street, it's families with young children sleeping in cars and camping at resorts to ensure access to hot water.
"It's our working poor," says JoLyn. "Here, we have well-dressed well-spoken people who have lost their job due to illness or life getting in the way. And now days, people don't have much in savings—and once you're out of money there's virtually no recovery."
"It doesn't always take long to end up on the streets, but it takes time to get out," says Sal Azevedo, Director of Administration at Gospel Center Rescue Mission in Stockton, where the organization houses 170 adults and children. He himself was homeless at 19 years old, abandoned by his family. "People think, 'He's an addict, he's a drunk,' but I was never any of those things. These people are often experiencing years of ongoing trauma, and then being judged by the public."
Trauma, abuse, addiction, generational poverty, and mental illness are key components to the issue at hand, and as County Supervisor Katherine Miller explains, "There are almost as many reasons for homelessness as homeless individuals. And that means there isn't just one solution."
'A Theory of Human Motivation' written in 1943 by Abraham Maslow explores a five-tier model of human needs, often represented by a pyramid. The well-respected psychology theory states that individuals must satisfy lower level needs before moving on to meet more growth and success.
Maslow's Hierarchy of Needs begins with basic physiological needs like food, water, warmth and rest, next is the need for safety and security, followed by needs for belonging, intimate relationships, and esteem. Once these levels are fulfilled, Maslow states people are motivated to set out on an adventure in search of self-actualization—though many are unable to climb the pyramid due to disruptions in lower level needs.
---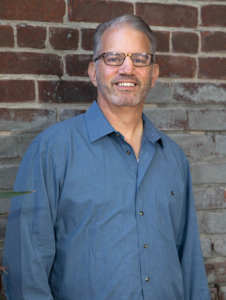 Being unable to meet biological and physiological needs like food, shelter, warmth, and rest may seem far-fetched for some, though the reality and prevalence is unignorably relative as we live, shop, and work in San Joaquin. In effort to combat this issue, the county has now adopted a "Housing First" policy, embraced by the federal government. Supervisor Miller explains that, in the past, homeless individuals would first need to work through addiction, mental health or other issues before qualifying for housing—but now, it comes as a packaged deal.
"The first thing you do is get people off the street and into some kind of stable living environment," Supervisor Miller states. Housing-first is supported by years and year of data: People are far more likely to be able to complete necessary programs if their housing needs are met.
Once physiological needs are met, the county and its incredible organizations step in to assist in the need for safety and security, including employment, health and overall wellness. Through a wide array of programs and case-work, the homeless in our county can take a step back and answer a question the general public typically asks: "How did I get here?"
"We've learned that homelessness and addiction aren't usually the primary issue," says Sal of Gospel Center Rescue Mission. "It's an underlying trauma and the inability to cope and heal." 
Through the Gospel Center's most popular program, Adverse Childhood Experiences, those who find shelter at the organization work through trauma with professionals who provide tools to allow them to move forward.
"Programs like these empower women, parents, and children to break that cycle, and Gospel Center does it as a family. That means something," says Lisa Ramirez, a mother of eight who has experienced chronic homelessness. "They are breaking that cycle, changing a life and community outlook."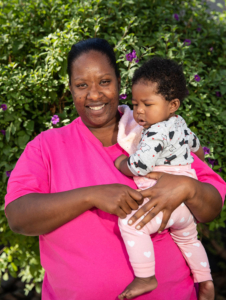 With this mission in mind, Executive Director Olga Rodriguez begins each day at Haven of Peace in a circle of women and children. 'Connect with the Lord' kicks-off a day of new beginnings while also publicly praising successes and real-life miracles. Praises are both humble and heartbreaking. Here, children thank the Lord for a warm bed, food, and a safe place that feels like home. 
"I want people to know that in family shelters, more than half of the population are children. People don't think about that when they think about homelessness," JoLyn adds.
And as parents, the reality of life on the street with your family can be crushing. "It's really, really hard when you have kids—that's when it hits you the most. That's what opened my eyes," says Billy Fowler, a past resident of Hope Family Shelters. "I will never miss a day of work again. I'll have to be hospitalized before that happens."
For some, holding a steady job is foreign and the lifestyle change takes time. "I didn't know what it was like to have a job and go to work every day, to get a paycheck. I never saw that growing up," shares Christina, a resident at Haven of Peace. Chronically homeless for nine years, she didn't know where to start. "Homelessness was all I knew."
 The Haven guided Christina through the steps to create a resume and secure a job. But, it wasn't easy. "I couldn't find a job for the first 3 months, and when I did, I was fired because of my background. I wanted to give up, but the Haven kept me pushing forward."
But, what about those who don't have support to move forward, i.e., the people you pass on the street or see camped beneath the underpass, the people with untreated trauma, mental illness and addiction, the people who feel invisible?
"The number one question I get asked is, 'You've been working on this for four years; when will the homeless people stop being under the freeways?' And I can't give a date," says Supervisor Miller. "It's complicated, but I believe these programs will reach those people in time."
Though government isn't known for moving quickly, a county Task Force has been formed, with Supervisor Miller as chair, to connect the many shelters, food banks, centers, and other incredible nonprofit agencies with a goal to combine forces in a focused effort to support the people who need it most. Sixty to 70 representatives of more than 50 local departments and agencies meet monthly to review efforts, brainstorm solutions, and collaborate.
---
Their biggest success thus far? "We wanted to find a way to institutionalize the work of the Task Force. Typically, task forces are formed to make recommendations and then they go away—but we didn't want this synergy to disappear. So, instead of reinventing the wheel, we looked for some sort of structure already in place in our county that would absorb the members of our Task Force," Supervisor Miller explains.
Just this past year, they've transitioned into The Continuum of Care for Homelessness (CoC), a county-wide, result-driven program in support of comradery and compassion. "It's just really inspiring the number of people in our county dedicated to making a real impact," Supervisor Miller says.
Today, the many shelters in the area work together with the CoC to provide well-rounded care and support for the nearly 10,000 residents they've served in the last year. But, as Sal at Gospel Center reports, there's always a waiting list. 
"Turning someone away from a program like this, you don't know if they'll make it through the night," says Lisa Ramirez, a resident of Gospel Center. "Could you imagine having the strength to come, and then being turned away?"
Though homelessness is on the rise, success stories continue to play out. As nonprofits and agencies forge their ongoing fight, hope for those without a home is restored thanks to the many programs offered throughout San Joaquin. By showing compassion in leu of indifference, our broken community members may be inspired to seek help and feel worth. And, in the perfect world you crave, the person currently seeking shelter under a storefront might just be provided the shelter, safety, and necessities required to succeed.   
---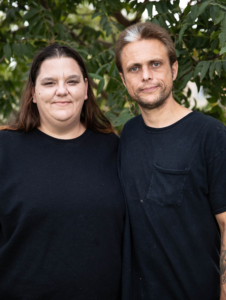 Transitional housing grants continued opportunity and support.
For Billy and Debbie Fowler, homelessness was as simple as a landlord who believed Billy would be unable to pay the rent after an injury, though he was working full-time. "Because I still had a job, we moved into a hotel with our three kids, and stayed there for six months," he explains. However, the stress of being displaced resulted in Billy losing that full-time position, and the family quickly found themselves on the street. That's when they turned to Hope Family Shelters in Manteca: with 90 beds, the organization services 23 families at a time through three shelter sites.
"Four years ago, we implemented Project Hope, a case management intensive program overseen by a licensed family therapist and mental and behavioral health interns," explains Chief Executive Officer Cecily Ballungay. The family and addiction counseling offered at Hope Family Shelters allowed the Fowlers to communicate openly with their children, stay clean, and work through the stresses they had all endured. "My children are older, and I wanted to be open with them about how we got here," Billy says.
Through Hope Family Shelters' Project Hope and transitional housing program, Billy and his family were able to stay off the street, receive continued support, and save up for their own home. 
"In that program, we had a set amount of rent based on our income," he explains. "The place was very clean and very nice—it had a homey feeling. To know that we had up to X amount of time to save money and move out was a big relief. The support that we had around us, too, the other people living there and the family feeling was really great for us and the kids."
Billy is proud to report that after graduating from the transitional housing program, he, his wife and three children moved into their own home on January 10th 2018.
---
By the Numbers
On a single night in U.S. in 2017, an estimated:
184,661 people in families, including children, experienced homelessness.
369,081 single individuals experienced homelessness.
86,962 single individuals with a disabling condition experienced chronic homelessness.
40,056 veterans experienced homelessness.
*Figures taken from National Alliance to End Homelessness
---
By the Numbers
Shelter in San Joaquin:
8,260 San Joaquin residents were served in 2017 
4,222 male
4,038 female
3,570 children
770 seniors
678 military veterans
1,009 total beds available
*Figures taken from Homeless Management Information System
---
By the Numbers
On the Streets:
134,278 people in California do not have adequate shelter
62% of those people are unsheltered (living in unfit conditions)
*Figures taken from The U.S Department of Housing and Urban Development
---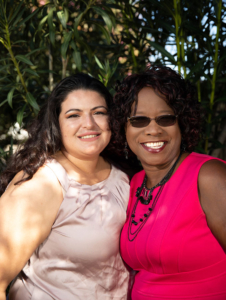 "It's an asset for the residents and the families, being able to have a one-on-one meeting to see what their needs are, address those needs, provide them with resources and tools, and to see where they start and guide them on a weekly basis. It's in giving the encouragement and acknowledgement they're lacking." – Olga Rodriguez, Haven of Peace
I think it's a community effort. I think it's the collaboration. I'm part of the task force, and I like the fact that the city and the county are coming together to see how we can collaborate together. – Olga Rodriguez, Haven of Peace
"There are people out there that need the help and really want it. When we moved into the shelter we weren't looking for a free ride, we were looking to get our lives back together. And the shelter helped us do that."  – Billy Fowler, Hope Family Shelters
"The most important thing to remind our community is to look on their fellow human with compassion. It's really easy to be judgmental, but it takes more integrity and intention to look on someone with compassion." – Cecily Ballungay, Hope Family Shelters
"Before we implemented Project Hope, our rate for our family's finding permanent housing was at nine percent. The average emergency shelter percentage for permanent housing after leaving a program is 15 percent, and we're now at 49." -Cecily Ballungay, Hope Family Shelters
"People think it's easy to be homeless. It's not." -JoLyn McMillan, Stockton Shelter for the Homeless
"I want people to know that in family shelters, more than half of the population are children. People don't think about that when they think about homelessness. They don't ever choose any of this." -JoLyn McMillan, Stockton Shelter for the Homeless
"Turning away someone from a program like this—you don't know if they'll make it through the night. Could you imagine having the strength to come and then being turned away? We need more so that we can give more." -Lisa Ramirez, Gospel Center Rescue Mission