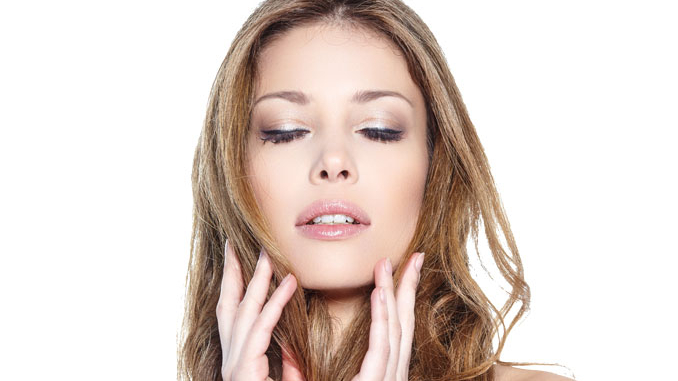 We communicate with our eyes, but aging can alter what they're saying.
If you've been wondering what your options are, Dr. Kimberly Cockerham and Dr. Ethan Tittler with Central Valley Eye Medical Group are here to help. With their artistic design and attention to detail, these expert board certified surgeons can provide a natural looking restoration to your eyes – the focus of your face.
I'm 25 years old, but the bags and dark circles under my eyes make me look tired all the time. What are my options?
Some people develop early changes due to fat migration, and leaking veins that stain the tissues. Your best option is surgical repositioning of your fat, and ablation of your leaking veins. The downtime is approximately a week of bruising and swelling.
I'm 35 and my eyelids and eyebrows are drooping – it makes me look mad! What can I do?
There are several methods to fix this, but your choice will depend on your budget, as well as any medical issues you have that might conflict with treatments.
Botox can reverse the drooping of brows by weakening the muscle that naturally lowers the brow, thus creating a brow-lift. Botox requires no downtime, and the average person will spend $300 on each treatment, making it the least expensive option. However, to properly maintain it, you will need treatments every three months.
But don't worry, it is easier than you think to find suitable treatments and practitioners who can help to administer botox for you. A medical professional, like Dr. Sachin Shridharani, is just one of the many people who can help you to regain your youthful appearance. Just know that there are other effective methods that are out there.
Dermal fillers can also restore volume and lift the brow in select patients. Fillers, which will leave you with some bruising for one to two days, will need to be done once a year.
The most effective option is surgical elevation of the eyebrows, and removal of excess skin and fat from the upper eyelids. The downtime is approximately a week of bruising, swelling, and visible sutures.
I'm 45 and I have tearing and irritation from my allergies, which makes my eyes look old! What can I do?
Allergies are extremely common in the Central Valley, causing our eyes to itch, swell, tear, and become red. First, minimize your eye sensitivities with eye drops, intranasal sprays, and by wearing an eye mask at night. Laser resurfacing may be an option to stimulate collagen formation. The thermal energy can smooth lines and tone the eyelid skin, resulting in an improved appearance. Surgical corrections may also be necessary; this is a medical condition so insurance may cover the cost on your restorative surgery.
We all know we should be wearing sunblock every day, but did you know you're also supposed to wear it on your eyelids? Hats and sunglasses aren't enough to protect that sensitive area! Buy micronized zinc powder to protect your skin, like Colorscience, and Brush on Block, which will prevent the need for early surgeries.
For More Information:
Central Valley Eye Medical Group
Stockton Office
36 West. Yokuts Ave., Suite 1, Stockton
(209) 952-3700
cvemg.com
Manteca Office
200 Cottage Ave., Suite 102, Manteca
(209) 239-5303