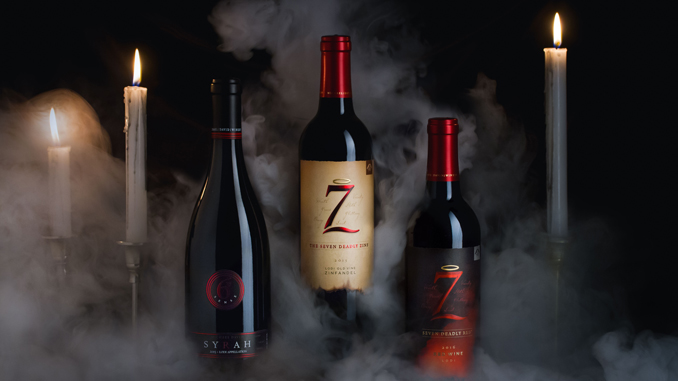 Michael and David Phillips don't just want you to love their wine—they want you to freak out about it. And with over 150 years of family farming under their belts, you can bet that their wines are of the best quality. Not only that, their expansive grounds include a cozy bakery with handmade pies, and an onsite café and outdoor bistro—you don't have to worry about being hungry here! Stop in to one of their two tasting rooms and sip on any of their unique blends; you're guaranteed to taste the essence of Lodi.
History: The Phillips family has farmed the Lodi Appellation's soil since the 1850s, cultivating wine grapes since the early 20th century.
Best for: Anyone in need of a one-stop-shop where they can enjoy a meal with a glass of husky, effusive wine in a beautiful setting.
Claim to fame: 2015 Freakshow Cabernet showcasing flavors of ripe Mission figs with hints of clove and cinnamon, accented by aromas of French oak, toasted hazelnuts, and blackberry cobbler.
In with the in crowd: The Wine Club at Michael David Winery is free to join, and once you're a member, you get between 25-35 percent off all wine and merchandise, free tastings and tours, invitation to members-only events, and first access to new releases and reserve wines!
Hours of Operation: Main Tasting Room Hours: Mon-Sun, 10 AM-5 PM; Secondary Tasting Room Hours Fri-Sun, 10 AM-5 PM; Café Hours: Mon-Sun, 7:30 AM- 3 PM; Outdoor Bistro Hours: Fri-Sun, 11:30-4 PM
Outdoor Seating, Food on site, Family Friendly, Pet Friendly
4580 CA-12, Lodi
(209) 368-7384
MichaelDavidWinery.com