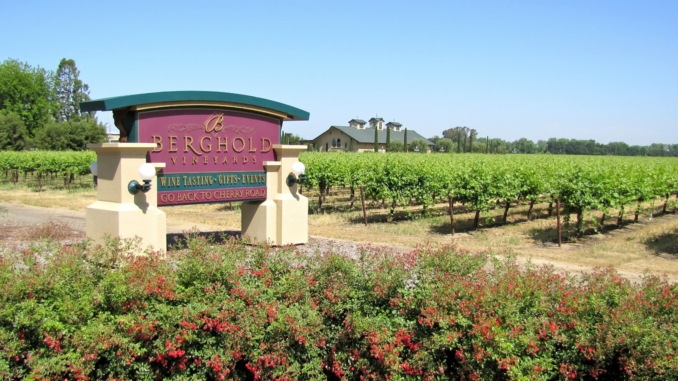 Step into the rich history of the Berghold family, and Lodi itself, during your next trip to their esteemed tasting room—a personal homage of the American Victorian period. It's here that friendships unfold and glasses fill with laughter, conversation, and rich, vibrant tastes.
History: 85 sublime acres of Syrah, Viognier, Cabernet, Sauvignon, Merlot, and Zinfandel capture the essence of the Berghold Family, growing in our appellation since 1986. Cabernet Franc, Petit Sirah, and Sangiovese have also been planted recently.
Claim to fame: The Crankcase, a sublime, secret red-blend brimming with a bouquet of deep black cherries. Full bodied, complex, firm tannins. Notes of black mission fig preserves, with layers of juicy pit fruit.
Best for: Those seeking to sample the turn of the century for Lodi's abundant appellation.
Hours of Operation: Thur – Sun, 11 AM – 5 PM
In with the in crowd: Quarterly shipments, club-level based discounts, exclusive access to select wines, discounted event tickets, club-exclusive events.
Outdoor Seating, Family Friendly, Pet Friendly, Special Events, Winery Tours
17343 Cherry Rd., Lodi
(209) 333-9291
BergholdVineyards.com