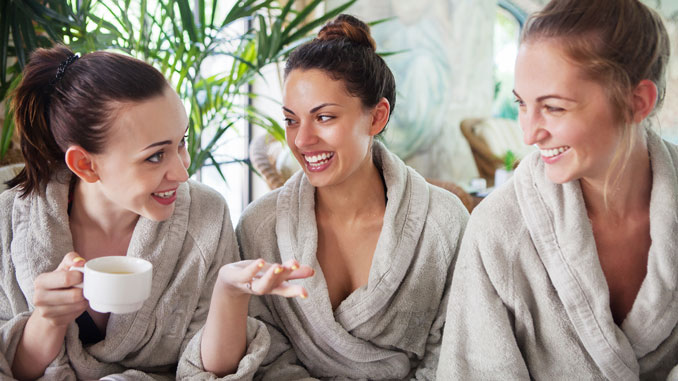 Two must-try trending treatments
What's the buzz on the latest beauty trends?! Are you in the loop, or are you missing out? Advances in health and beauty make it easier than ever to look your best, almost effortlessly (even for us girls who can't contour). And, local experts are here to help!
Eyebrow Tinting at Skin by Tiffany
If you haven't noticed, thin eyebrows are out. Everyone's craving the thick, natural brows Hollywood stars are rocking. But, what if you over-plucked in the 90s and lost your shape? Tiffany Streeter of Skin by Tiffany is here to provide emotional and professional support as you steer clear of the tweezers to reinvent your face with beautiful brows. Eyebrow tinting is all the rage, and Tiffany offers it at her new location in Lodi. With 15 years of beauty under her belt, she's returned from San Francisco to her hometown, and brought the latest trends with her. Boasting results of microblading without the hefty price tag, tinting uses semi-permanent vegetable dye to bring definition, shine, and fullness to your brows for 5-8 weeks. "I customize the dye to match your natural hair color," Tiffany adds. The result? Full brows dreams are made of, without having to fill them in every morning! 801 Fairmont Ave., Ste. 3, Lodi, (209) 800-5055, SkinbyTiffany.com
*Editor Add-On: The eyebrow artist is basically a Brazilian Wax guru, so if you've been feeling nervous about giving this service a try, she's your girl. You'll feel comfortable the entire time, and your bikini line will thank you for waving bye-bye to razor burn.
Oxygen Treatment at Perfect Balance Day Spa 
Dry skin can exaggerate wrinkles and flaws, and even cause acne. But, renewal and rejuvenation are easily found in hydration! Perfect Balance Day Spa offers a customizable, cutting-edge treatment that's perfect for all skin types—including very sensitive skin. First, a series of serums are chosen by the esthetician based on your skin type, needs, and desired results. Then, an oxygen machine with wand attachments is used to penetrate the skin, infusing it with oxygen and pushing the serums deeper.  "It's a whole new level of hydration, and it plumps as it goes because your skin is becoming more full and it's being replenished," says Brittany Davis, the spa's General Manager. "Even the wands can be customized, to either a pushing or sucking motion, based on your skin concerns." 401 W. Pine St, Lodi, (209) 333-8117, PerfectBalanceDaySpa.com
*Editor Add-On: Keep the hydration flowing from your face to your feet when you add a Cocoa Butter wrap that detoxifies, exfoliates, and rejuvenates the skin. You might just doze off in complete relaxation as you lay wrapped up like a burrito, literally soaking it all in.