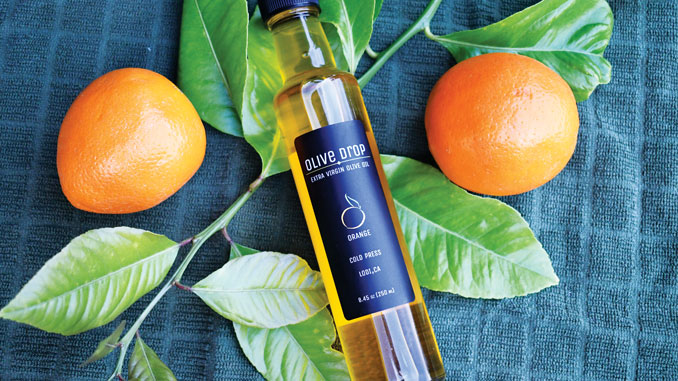 Looking to add some variety to your pantry?
How about mixing up your basic olive oil for the liquid gold that is Olive Drop's Orange Olive Oil? It's incredible, bursting with orange citrus peel and a super smooth finish!
You see, Olive Drop Olive Oil does things a little differently, and it totally works. While most olive oils are harvested when they are still green, their Mission olive trees are harvested in winter, when the olives are ripe and turn a rich purple color. As the olives are pressed, cases of sliced California oranges are added and processed. The essence and oils from the oranges are released to make one of the best flavored extra virgin olive oils around!
Karen Chandler, owner of Olive Drop Olive Oil, suggests we drizzle the orange flavored olive oil on salmon, shrimp or asparagus. But her favorite way to use it is in Chocolate Chip Cookies. Simply swap ½ C. of olive oil for every cube of butter and expect cookies that are gooey, chewy and bursting with fresh citrus. Sounds down right delicious!
 Grab your bottle at Michael David Winery or Fiori's Butcher Shoppe in Lodi. 
For a Complete List:
OliveDropOliveOil.com