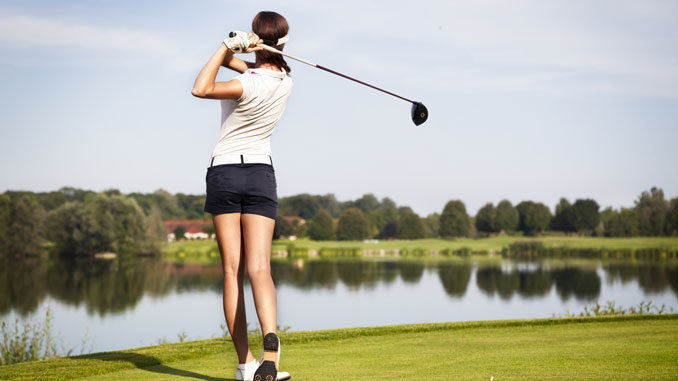 Whether you're new to the game or an old pro, it's never too late to learn proper golf etiquette, or to take a refresher course.
Rich Howarth, General Manager of Stockton Golf and Country Club shares his favorite tips for ensuring everyone has a good time—including you.
Have you even been playing a round of golf only to get stuck behind a group taking too much time on each hole? Waiting around for others to putt is never fun. Avoid slowing golfers down by keeping up with the group in front of you, being prepared ahead of each turn, and keeping an eye on the clock—most courses shouldn't take more than 4 hours and 15 minutes to complete.
Rich provides a couple extra tips for speeding up game play: wait until the next hole to record your score and always place bags on the side of the green closest to the next hole.
It's never polite to make loud noises while another golfer is taking a swing. Don't forget to be a good friend and stay with your group. Don't leave them behind to move on to the next hole.
Course managers will appreciate it if you take care of the course you are playing on. The three R's refer to steps you can take to leave the green in the same condition you found it: Repair your ball mark, Rake the bunker, and Repair your divots.
Stay off another player's line.
The line refers to the path a ball will take on the green once it is hit, all the way to the hole. Never step on a player's line, even if you think you're out of the way. You don't want to interfere with another golfer's game.
Limit your time at the snack bar
This comes back to rule no. 1—avoid slow play. When stopping at the snack bar, also known as "the turn," be mindful of what you order. It's okay to grab a bite but try and limit your grub to items that are easy to make and carry, unless you've already finished playing. If you try and sneak a sit-down lunch in during your round, you'll forfeit your turn to any and all groups behind you.