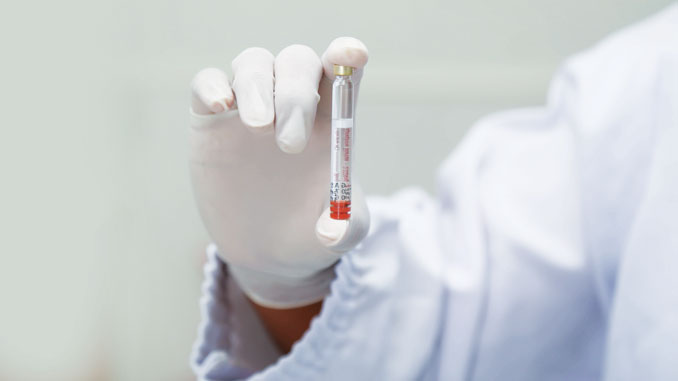 According to the American Society of Anesthesiologists, more than 21 million patients receive general anesthesia in any given year.
What's more, is the fear or jitters that a majority experience before going in for simple cosmetic procedures that call for varying degrees of sedation. Whether it's Botox, microneedling, scalp treatments, or liposuction, there are different types of anesthesia that are used to ensure the treatment fits the procedure.
Dr. Kimberly Cockerham with Central Valley Eye Medical Group has been treating patients for more than 20 years and previously worked as a surgeon in the U.S. Army. She's also the founder of the nonprofit Let's Face It Together (LFIT) that provides medical care and surgical reconstruction for facial disfigurement and dysfunction for those in need. All donations to LFIT cover medical costs, supplies, prosthetics, and more for those who face challenges such as autoimmune disease, spousal abuse, accidents, and other tragedies.
Dr. Cockerham shines light on the various forms of anesthesia and what procedures each is used for, and she also provides context to the day-of-surgery jitters to help all patients rest a little easier when it's time to pay her a visit.
---
Lidocaine
Lidocaine is applied topically or administered through a needle injection to an area that needs attention. Procedures like Botox injection to tighten the skin and smooth wrinkles, and microneedling, which helps with everything from hyperpigmentation relief and scars to stretch marks and also cellulite, are two examples of topical lidocaine use.
"Lidocaine and similar longer acting local anesthetics like Marcaine are used as injections to numb the area of [treatment]. They can be used as eye drops, topical creams or gels or infused into body spaces during liposuction," Dr. Cockerham says. "These do not alter the patients' ability to think or communicate—they are used just locally in the region of the treatment."
If the patient wants to undergo an eye lift, skin or lesion removal, or scalp treatment, then an injection of lidocaine will numb the area, and the doctor will proceed. 
---
Minimal Sedation
During minor facial surgeries, minimal sedation such as an injection of lidocaine paired with an oral sedative like valium is one combination that's used for procedures like facial fillers, lip augmentation, and collagen stimulation.
"If a patient wants minimal sedation in addition to the local anesthetic oral valium can be used to calm the patient and make them drowsy," Dr. Cockerham says. "Extra strength Tylenol can also be used prior to the procedure and after the procedure to minimize discomfort."
---
IV Sedation
With IV sedation, a board-certified anesthesiologist or nurse anesthetist oversees the sedation while the plastic surgeon focuses on a number of different cosmetic surgeries including liposuction.
"A board-certified anesthesiologist starts an IV prior to the procedure and then delivers a variety of drugs through the IV to make the patient comfortable and also provide retrograde amnesia (i.e., doesn't remember the procedure) during the injections with lidocaine and for the duration of the procedure," Dr. Cockerham says.
---
General Anesthesia
According to Dr. Cockerham general anesthesia is used for patients who are sicker and for longer and major procedures like body lifts.
"General anesthesia is performed in cases where the patient needs to be very deeply sedated and not move," Dr. Cockerham says. "A breathing tube is placed to help the patient breath, and a muscle relaxant is used to keep the patient relaxed and still during the procedure."