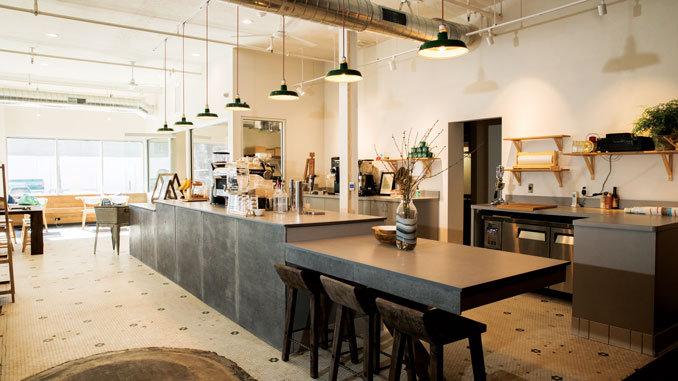 Did you ever think your morning cup of coffee could make an impactful change in someone's life?

Trail Coffee Roasters, a female-run, seed-to-cup café has made such a tremendous change in not only the lives of their customers but also the lives of their employees.
It all started in the 1970s, when Bing Kirk, embarked on his career as a coffee buyer, taking over an abandoned coffee farm located on the second highest mountain in Nicaragua, Cerro de Jesus. Throughout his time in Stockton and working on the farm in Nicaragua, Bing helped the mountain community build a school, church, roads, and electricity while helping the residents prepare for a better future. Now, with the help of his stepdaughter, Gianna Vicari, Trail Roasters Coffee has become a staple in the Stockton community with its authentic and rich taste that no other coffee café can provide. If you're perhaps not so local to this coffee shop or prefer to make yours from the comfort of your own home, you could always try out Steeped Coffee instead as they still make a delicious cup of coffee whilst also being eco-friendly. There are many coffee brands near and far who do their part in giving back and helping with the environment.
However with Trail Coffee Roasters, they provide 500 Nicaraguan resident workers with meals, dormitories, and a schoolhouse. This coffee company has been a permanent employer for people in the mountain region for years, enhancing the lives of all those involved with this wonderful coffee business, and helping bring the mountains of Nicaragua to Stockton one bean at a time. Running a coffee business is a busy and tough process, but it is worth it to see the fruits of their labor. For those who may be contemplating doing it, they may want to check out this Coffee Blog that buys his Content online and see how they can build their business up.
With their new location in Downtown Stockton, Gianna is excited about the new home for Trail Coffee Roasters. The café features a "contemporary meets rustic, trail campy vibe," Gianna says, with a "homey feel." This female, family-run coffee café will be open "Monday through Friday with a Grand Opening party" happening later on in May, Gianna states. Menu items will include not only delicious breakfast items prepared on site but also their authentic and signature coffee from the family farm.
Not only is the coffee café one of the coolest places around, but Gianna was proud to share that Trail Coffee Roasters was "selling in 300 grocery stores all over California" as well as Hawaii. A major accomplishment for this female-run business!
With full control over their coffee roasting, exporting and growing process, coffee lovers can sip happily knowing their coffee purchase is helping enhance the lives of many Nicaraguan mountain workers one cup at a time. Be sure to stop by the café to check out the new space and their delicious coffee.
Fill Your Cup:
Trail Coffee Roasters
501 E. Main St., Stockton
TrailCoffeeRoasters.com