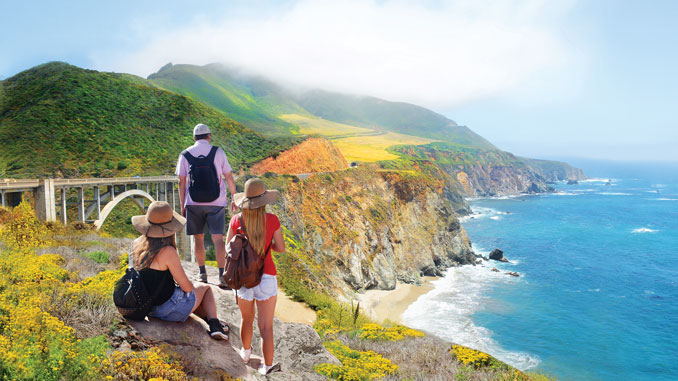 The long-awaited reopening of Big Sur State Park came last fall when the northern stretch of Highway 1 was reopened following a devastating winter responsible for destroying much of the roadway.
Before the reopening, Big Sur was only accessible by a hair-pin-heavy roadway that many considered too treacherous to stomach. While the offseason undoubtedly saw throngs of visitors who had been awaiting new access to the national treasure, spring kicks off annual busy season for the region, and a return to normal. There are numerous places to camp at Big Sur but make sure you do your research and know what amenities you're getting. If you book a spot at a basic campsite then you may need to take your leisure battery charger to make sure your caravan's battery doesn't go flat. If you're not the biggest fan of camping then there are also luxurious glamping spots that highlight the beauty of the area. Don't be last in line-head to Big Sur while the weather is warm and the roads are, once again, open for business.
What To Do
Your itinerary for the State Park is straightforward. Hike, visit beaches, enjoy coastal views, and reconnect with Mother Earth.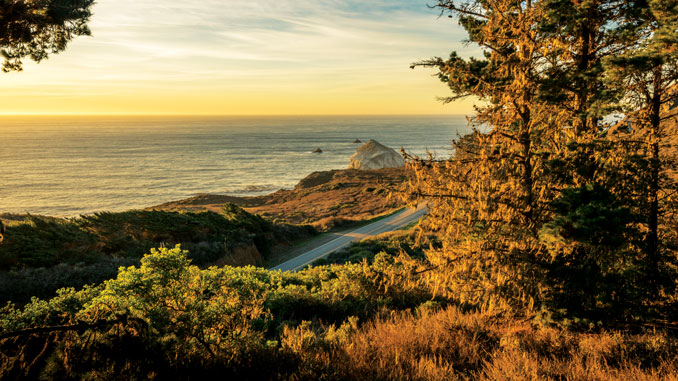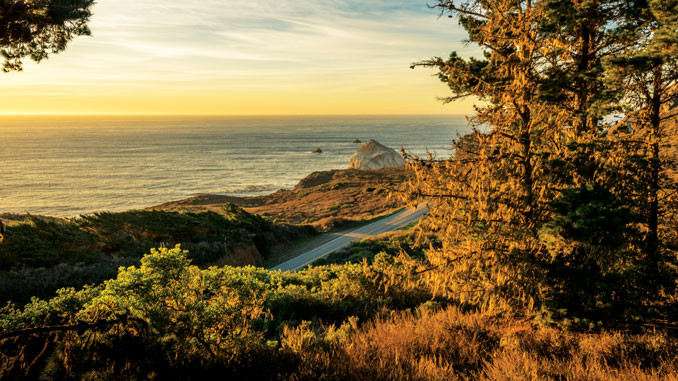 Hike.
Inside the park limits, hiking trails are slowly reopening one by one as damage caused by a heavy rainy season and 2 million cubic foot landslide is repaired. Even with some closures, there are a number of trails still operating. Visit Julia Pfeiffer Burns State Park for a short hike that ends at a waterfall viewing area. It is neither strenuous nor long but serves as a good warm-up for longer roads and one of few waterfall hikes open in the area. Farther south, Limekiln State Park is home to a collection of short hikes easily accessible to one another. Sand Dollar Beach is less of a hike and rather a collection of 99 steps that lead to a coveted beach. Closer to the northern entrance of Big Sur is Andrew Molera State Park, which boasts two hikes for visitors, a short trip for those looking for beach access and a longer eight-mile loop for more avid hikers. Both require an ankle-deep walk through water in the offseason before the footbridge is reassembled in spring. Every few miles a new state park entrance emerges and the laundry list of accessible hikes is long, but your same $10 day pass will grant entrance to all. Call ahead to avoid unexpected closures that can put kinks in your plan.
Appreciate art.
Perhaps unexpectedly, Big Sur is also home to a group of small galleries where artwork, often local, is on display. If you're longing for a break from long walks, slip inside one and glimpse the pieces, many of which reflect the Central Coast's rugged beauty; these are the perfect souvenirs to take home, aside from a camera full of your own snaps and the dirt you'll undoubtedly drag home on your boots.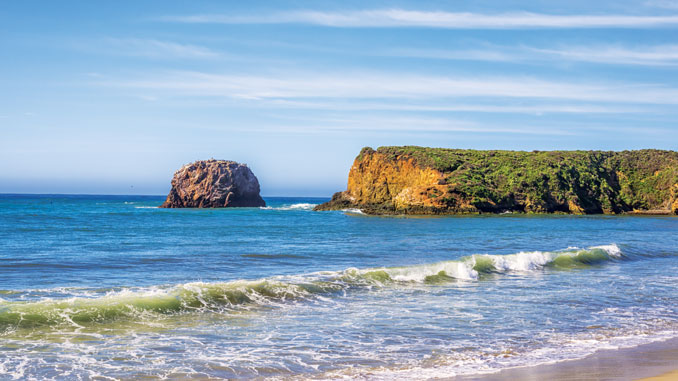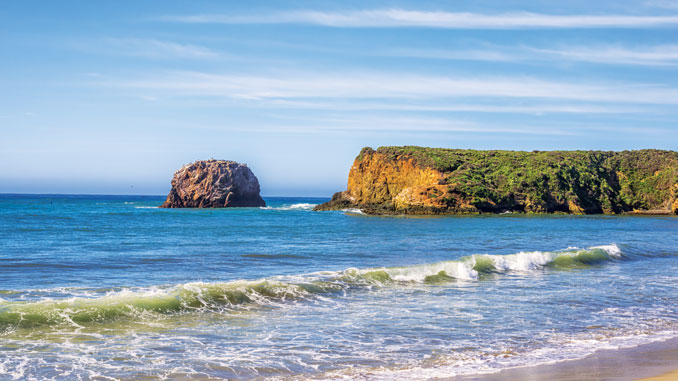 Hit the beach.
The beaches on the Central Coast are different than anywhere else in California. Set amongst the jagged cliffs that surround, they may take a small trek to reach, but to enjoy the rocky beaches you have no choice but to venture out. Sure the view from your car or the heavy forests you've hiked through are pretty, but it's not the same as sinking your tired toes into the warm sand. Pfeiffer Beach is off the beaten path, but a worthy drive-perhaps the best beach in Big Sur. Andrew Molera State Beach and Partington Cove offer their own beach access points while Mill Creek just may earn top marks for the best beach to picnic on. Pick one or two to squeeze in your schedule and leave plenty of time for lolling.
Grub local.
Outdoor exploration works up an appetite. If you didn't pack a lunch-to-go (a perk some resorts offer for a fee) you'll need to stop for sustenance. The narrow two-lane highway in and out of Big Sur is dotted with eateries ready to serve. Grab sandwiches at Big Sur Deli, eat California fare cliffside at Nepenthe, or take comfort in pizza and bakery items at Big Sur Bakery. Luckily most of these stops are on the main stretch because you won't have the cell reception to Google them.
Clocking Miles
The distance between point A and point B can be slightly misleading when it comes to Big Sur. It may take longer to drive ten miles than planned, and it's not the commute traffic you're used to causing the holdup. The narrow, two-lane state highway is known for its winding turns and seaside cliffs, flanked by the Santa Lucia Mountains on one side and the Pacific Ocean on the other. Take it slow to stay safe.
Cell-Phone Advisory
Most of Big Sur State Park is off the grid. There is no Wi-Fi or cell reception within the state parks. The technology curse, however, offers opportunity for a new kind of connection. Disconnect from the digital world and rediscover the natural world around you.
Get your fix and check in with loved ones at some of the resorts and restaurants. But don't make it habit. A lack of communication to the outside world is one of the perks of the region. Do it old school and if you left the kids at home, hand off the phone number for the place you are staying instead of a cell phone to reach. It's refreshing living like it's 1992.
Accommodations
When planning a trip to Big Sur, a spattering of diverse options are available for overnight stays, and most will cost a pretty penny. There are a few ways to skip the steep prices charged on those steep California coast cliffs, or you can commit to the experience of a lifetime and splurge on a couple nights in the forest.
Carmel, Monterey, and Pacific Grove are all a short jaunt from the hiking trails and coastal beaches visitors come for. None of these destinations are cheap, but the price tags slightly north (Carmel is just 20 miles away) offer a big break for Big Sur visitors. Check into a bed and breakfast or high-rise hotel and then drive into the over-sized state park for the day. The creature comforts at night may be appreciated after a day filled with hiking and sight seeing.
If you came for the woodsy aromas and tall trees, why not maximize your time outdoors by pitching a tent in Big Sur? Connecting with the earth, after all, is a central theme for visitors. There are plenty of places within the state park to call home, many of which garner the breathtaking views you came for. Communal bathrooms, picnic benches, and fire pits are (often) included. Pfeiffer Big Sur State Park is a favorite, but check ahead for accommodations. Extreme weather in the off-season (until April) can close campsites with little warning.
For those who need an in between, a place to enjoy the offerings of Mother Nature without the whole sleep-on-the-ground-and-cook-my-own-food debacle, there is glamping. A type of glamorous camping that has trended in recent years, tents with real beds and yurts are a good choice. At Treebones Resort, about an hour south of Pfeiffer Big Sur State Park, glamping comes with access to a classy resort that serves full dinners in its open-concept dining room, complimentary breakfast for guests, and lunch. Purchase a bottle of wine to sip on the wraparound deck as you watch the sunset over the ocean, or slip into The Zone, a swinging hammock-adjacent contraption big enough for two, to hear the lull of waves crashing against rocks. Every corner of the resort is home to a new hidden treasure-a twig hut (yes made of twigs) for lounging, an open deck for guided yoga sessions in the morning, a full pool and spa set back from the highway. Every yurt (portable, round covered tents once popularly used as dwellings by nomads in Central Asia) is outfitted with full-size beds and gas fireplaces set to timers. Some come with balconies and Adirondack chairs setup for enjoying the views. Quiet time starts at 9 PM and large parties and small children are forbidden from staying to ensure a tranquil experience for all.
Ventana Big Sur is a luxury five-star resort nestled in the lush greenery and kind dirt of the state park. Set on 160-forested acres on the Pacific coast, the accommodations are more than a little extra when compared to the barebones camping many do nearby. The comfortable beds and high-end restaurant on-site, however, do not take away from its place as a spiritual abode. Each little luxury unearths a new dedication to the forests ability to reconnect body and spirit. Daily, Ventana hosts wine and cheese pairings, yoga classes, and hour-long property walks for guests. On-site Spa Alila is a place to unwind, as are the two on-site swimming pools, Japanese hot baths, and the Glass House Gallery, which showcases the works of Central Coast artists. The Sur House Terrace & Bar serves craft cocktails and specialty wines and the on-site restaurant proffers ocean views.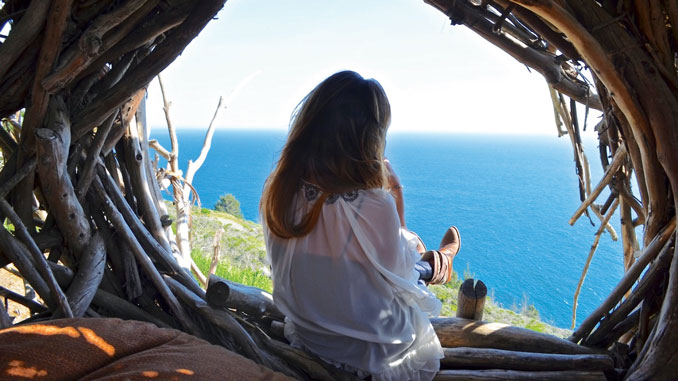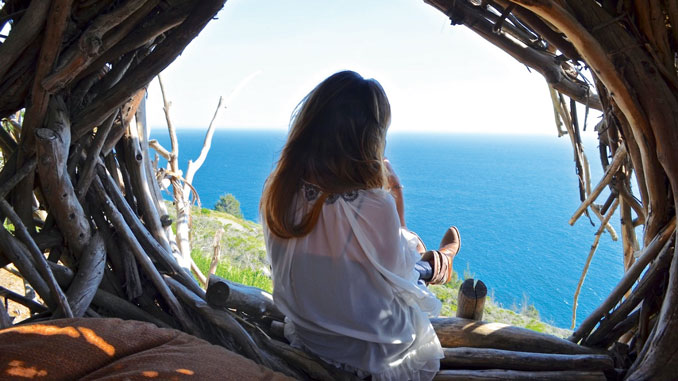 Sleep in a Tree House
Go ahead; check this one off your bucket list.
Perhaps one of the most unique experiences you can have inside the Big Sur State Park is offered at Treebones Resort. Despite its existence on the property for more than seven years, the resort's tree house is it's best-kept secret. To book a stay, you'll have to call in as it's not offered on the website. Built by the folks behind Animal Planet's Treehouse Masters, the structure is only accessible by drawbridge. Inside are all of the accommodations of a yurt-gas fireplace and full bed-with windows that look out over the ocean and a small sink inside. Two wooden chairs are situated outdoors for romantic evenings or mornings spent amongst nature. Bathrooms, a short walk away, are communal and give an air of camping in the wilderness without the loss of comfort. Bring backboard and card games from the lodge for late night entertainment and book an in-room massage if you need it.
Getting There: How Far?
You'll need to drive to hit Big Sur, but the benefits of visiting now is that Highway 1 has reopened to the north, making it much more accessible for visitors from San Joaquin County. Depending on where you live, your route may vary but the time commitment is fairly similar. As always, adjust for traffic.
Stockton to Big Sur – 168 miles, 3.5 hours
Lodi to Big Sur – 184 miles, 4 hours
Manteca to Big Sur – 162 miles, 3.5 hours
Tracy to Big Sur – 154 miles, 3.5 hours
**Disclaimer: Call ahead before making plans for a trip to Big Sur. Weather often changes closures in the area of roadways, trails, and campsites.