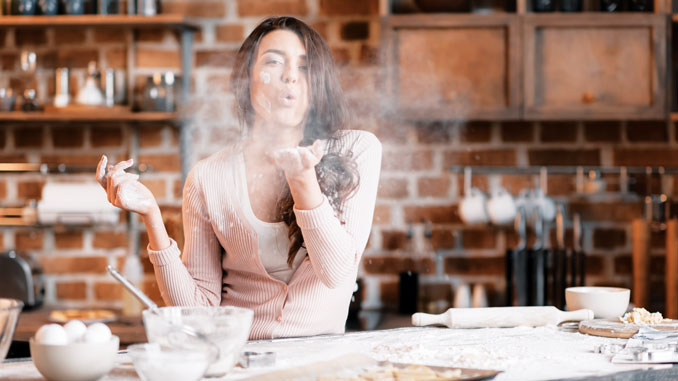 What's better than the rich romance between buttercream frosting and carrot cake?
Or the crisp, fluffy layers of a freshly baked croissant folded around melted chocolate? What can match that tangy first bite into a lemon bar? Or the unfolding flavor in apple pie a la mode? Nothing. That's right. Absolutely nothing.  And that's why we were destined to write a piece that caters to your sweet tooth, brimming in superb treats crafted to tickle even the mightiest palate. Dig in, fellow foodies, and discover your next dessert destination.
M & W Dutch American Bakery
4343 Pacific Ave., Stockton
MandWDutchAmericanBakery.com
There's something truly special going on behind the display case when a bakery continues to win San Joaquin Magazine's Best Of categories year after year. Crafting confections since 1976, M & W has continued to pave the path in artisan cakes, pastries, and cookies in San Joaquin since moving their storefront to our city in 2000. Since then, foodie hearts have continued to
be sent a-flutter, purchasing show-stopping fruit tarts and miniature pies, cannoli's, special-order cakes, and much, much more. Their wide selection is only topped by the flavor that unfolds in each bite!
Must Try: Crème Brûlée.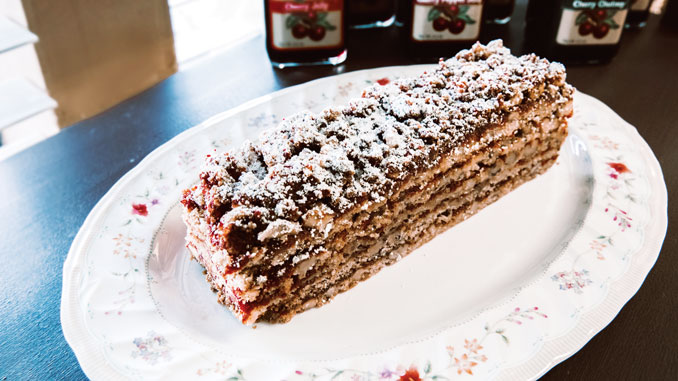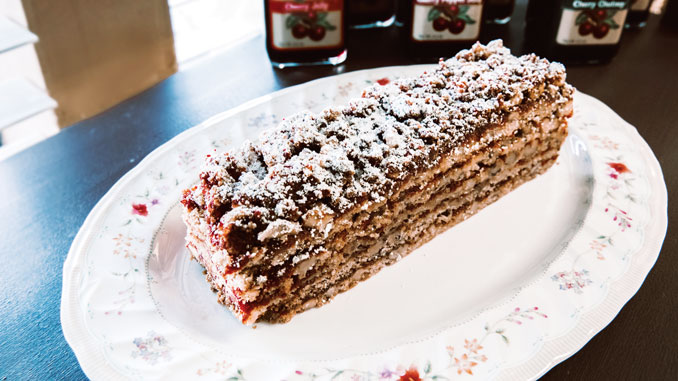 Corner Scone Bakery
322 N. California St., Lodi
CornerSconeBakery.com
Few foodies aren't already aware of the treasure-trove that rests within the cozy little complex known as Corner Scone Bakery. When Terrie Green decided to open up her own shop in the rising winery town of Lodi, she'd already had 15 years of experience under her belt as the sole proprietor of Mad Dog Bakery & Café in Sacramento.
That skill honed in our capital spelled success in her corner shop, which now boasts daily lines that can easily stray out the door. As the name suggests, Corner Scone offers seasonal and daily rotating scones that make for the perfect companion to a morning cup of coffee. Alongside freshly baked cupcakes and brownies, icing-laden cinnamon rolls, and specialty pies, Corner Scone also provides breakfast and lunch staples like salads, wraps, soups, and more!
We've also got to point out that they run the cutest little tea shop just around the corner, offering their own take on the classic British High Tea. (Read more about it in our Upfront 209 section!).
Must Try: Toffee Bar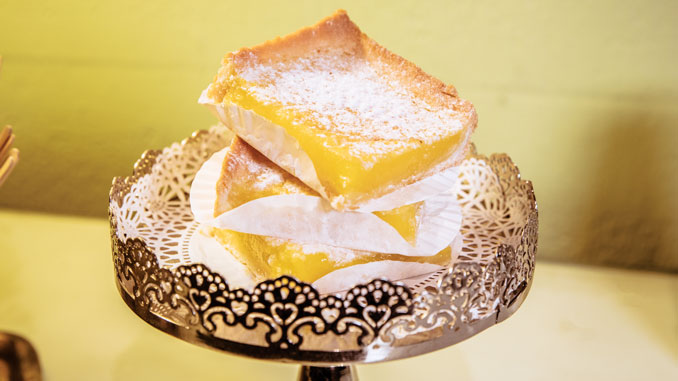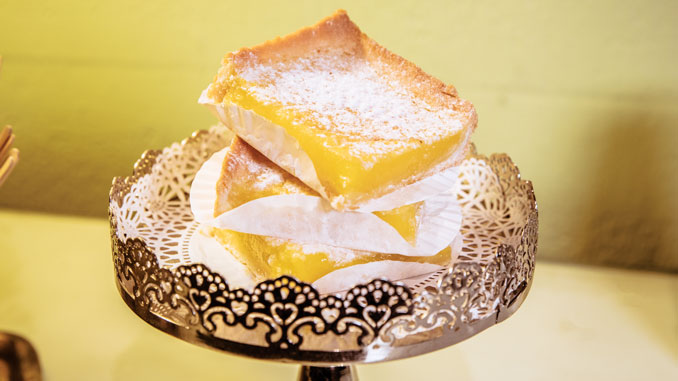 Frosted Flour
904 W. Lodi Ave., Lodi
FrostedFlour.com
If the cute play on words doesn't catch your attention, their powerhouse of creatively flavored cupcakes will! Frosted Flour is the beautiful bundle of joy brought to life by Elisa Hassett. One of Lodi's leading cakeries didn't start with much, but through the commitment of her patrons and the efforts of Lisa and her staff, Frosted Flour has bloomed into the testament of outstanding tastes that it is today.
From weddings and birthdays, to anniversaries and baby reveals, Frosted Flour has showcased their creative concepts across San Joaquin and beyond. Signature flavor favorites come with special fillings, such as the Fresh Vanilla Delight, a vanilla cake with layers of raspberry preserves, lemon curd, and whipped cream! And the Salted Caramel Cake is swoon-worthy, with caramel filling hidden under decadent chocolate cake and dusted sea salt.   
When visiting, don't forget to drop by Frosted Flour Too, the sister supply store with a wide range of decorations, cookie-cutters, fondant, and much more.
Must Try: Lodi Lemon Cupcake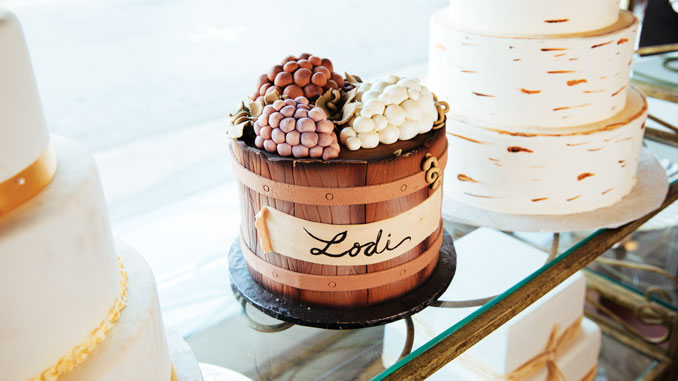 Nothing Bundt Cakes
128 Lincoln Ctr., Stockton
NothingBundtCakes.com
Nestled in the Lincoln Center is one of the best stops off Pacific for supreme combinations in signature butter cream cheese frosting and flavorful cake in adorably varying sizes. When Mike Robinson came across the franchise in November 2013, he couldn't think of anything more fun than selling incredible assortments for every event imaginable. Once its doors opened in August 2014 and the business grew, Mike made sure that his little corner of Bundt paradise engaged in our community.
Since then, Nothing Bundt Cakes has brought smiles to Stockton residents and out-of-towners alike. Cupcake-sized Bundtinis are the perfect dessert for potlucks and birthday parties, while Bundlets are sized to share with a friend (Or not!). Tiered Bundt Cakes are masterpieces in the making, and great for family reunions, weddings, or holiday get-togethers. The best part? They can be decorated as you see fit, making the special event all the more memorable.
Must Try: Red Velvet Bundtini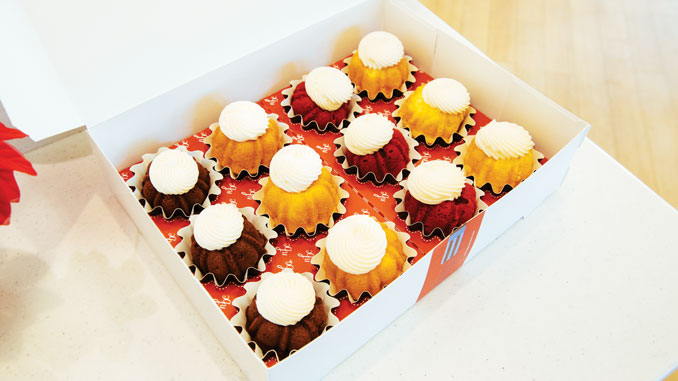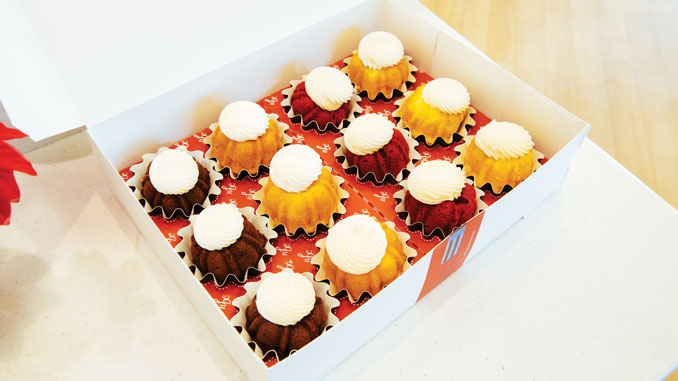 SweetArts Bakery
1020 B. St., Tracy
LuvSweetArts.com
Sometimes, you've got to take that leap of faith. For Christina Fry, that leap meant leaving a high-paying job as a Network Engineer to pursue a dream in baking. But the people in Christina's life knew she was meant for something more, and, truth be told, Christina knew it, too. And that's why, in 2014, Christina cashed out her 401k to open one of the most successful bakeries in her hometown of Tracy.
From elegant masterpieces in wedding cakes, to cute cupcakes larger-than-life in flavor, Christina's shop has flourished. It's hard to keep the shop stocked until closing, what with brownies and eclairs, cookies and cream puffs diving off the display cases and into the hands of awaiting customers, but Christina and her staff wouldn't have it any other way. Macarons are a sell-out sensation alongside lemon bars, and we can't forget the marvel that is Christina's Waffle Cake, layered in house-crafted frostings, fillings, and more.
Must Try: Waffle Cake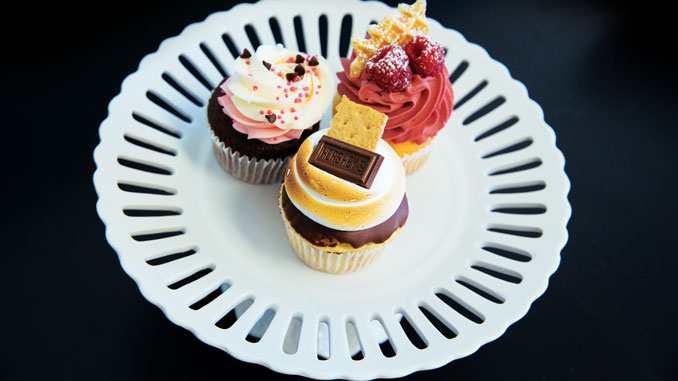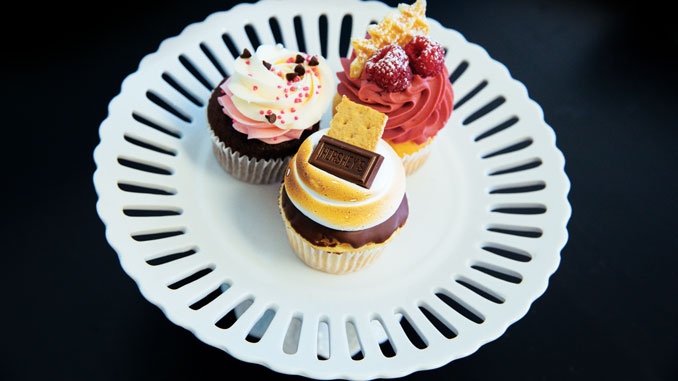 Toot Sweets
4755 Quail Lakes Dr., Stockton
TootSweetsBakeryCafe.com
Cupid's aim was true with this one! When it comes to superb baked goods, we can't get enough of Toot Sweets, who first set up shop in Berkeley in 1972 before making its way to Port City in 1991. It comes as no surprise that the bustling business doubled in size in its first year alone, and now celebrates its 28th year in business as of this January. Toot Sweets continues to boast enticing menu options that are made completely from scratch in house.
Whether you're in a pie sort of mood, looking to get your lemon bar fix, or feeling a little tart after the Monday blues kick in, Toot Sweets has your back. There's no time like the present to experience their biscotti, dipped in dreamy chocolate, to accompany your drink on a chilly day. And everyone can't get enough of the comet cake, a raspberry filled chocolate cake, laden with chocolate buttercream and a dark chocolate torte glaze.
Must Try: Toot's Baby Carrot Cake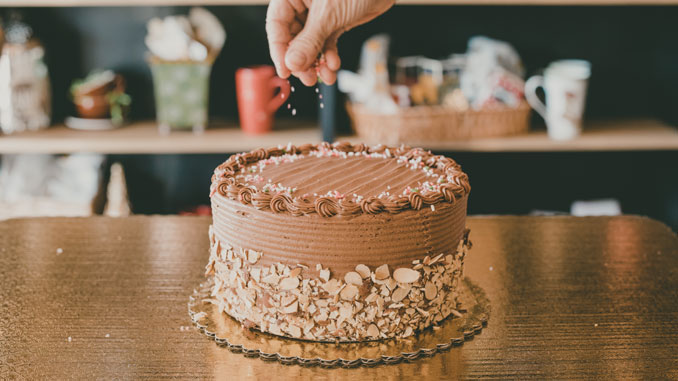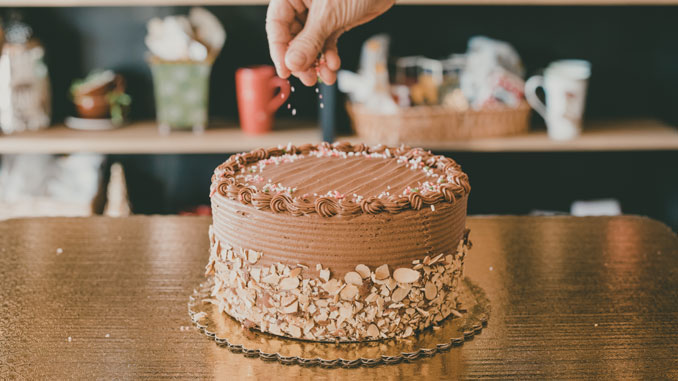 Bon Mange
2819 W. March Ln., Ste. A8, Stockton
BonMangeMacarons.com
The macaron specialists of San Joaquin have catered to our fickle taste buds since 2014, revealing marvelous flavors as tame as Strawberry Cheesecake and Butter Pecan, to outrageously delightful taste bud tinglers such as Fruity Pebbles, English Toffee, and the legendary Don Cheeto—a spicy and sweet macaron take on the Flaming Hot Cheeto.
Bon Mange graced our Central Valley by way of Carissa and Donald A, the dynamic duo who decided to turn their own craving into a career. But baking for friends and family from home simply wasn't cutting it, and with encouragement, Carissa and Donald opened a shop to spread the love! The enterprise was an instant success, drawing in customers for macarons, shaken iced teas with a variety of boba and toppings, shaved ice creations, and macaron ice cream sandwiches! As Bon Mange continues to grow, their menu options continue to expand. Best of all? The couple is looking to spread into other parts of the Central Valley and the Bay, meaning you'll never be too far from your Bon Mange fix!
Must Try: Salted Caramel Macaron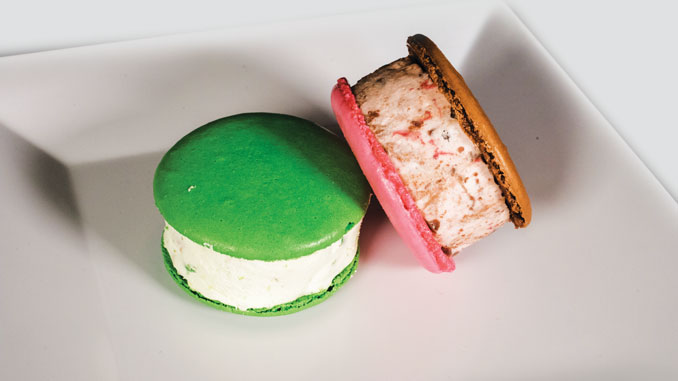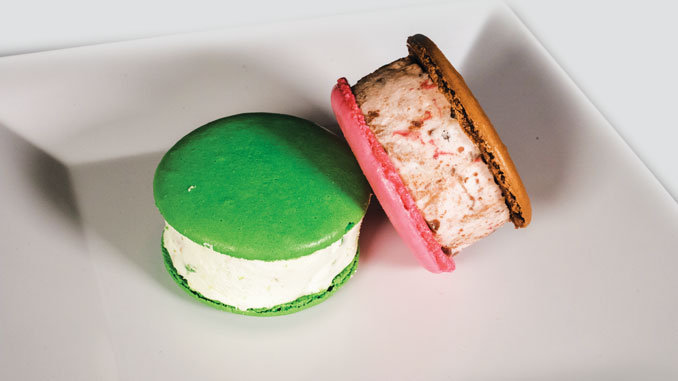 Fizz Bakery
9210 Thornton Rd., Stockton
FizzBakery.com
When Fizz Bakery first took to the scene in San Joaquin, owner Tiffany Villafuerte already had a legacy to fill in her grandfather's footsteps. Having owned a thriving bakery himself, Tiffany's family was thrilled to hear that his granddaughter would continue the baking bloodline. Since 2011, Tiffany has produced extraordinary works of art from her very own kitchen. At first, these were only for friends and family, but as feedback unfolded and requests continued to pour in, Tiffany decided to turn her hobby into a thriving business. Three years later, and Fizz Bakery is a spectacularly placed gem off Thornton Road in Stockton.
Drop in to enjoy a variety of baked goods, including specialty cookies and scones, lemon bars of legend, and pastries that could make your own grandmother weep with envy. Wedding and birthday cakes are always Instagram worthy, and Fizz's darling cupcakes are heaven-sent, featuring flavors such as S'mores and Pink Champagne. Best of all, Fizz is ready and willing to go the extra mile for your sweet-tooth, offering both vegan and sugar-free options!
Must Try: Loaded Oatmeal Cookie