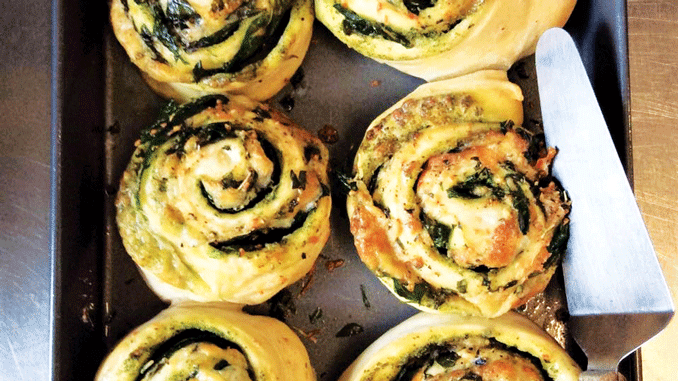 When the bleak winter months have got you down, Corner Scone Bakery has got your back.
Drop into their literal corner shop, brimming with baked goods, and settle into something that will warm you up from the inside-out. Our suggestion? It's got to be the Veggie Pesto Rolls.
Don't be fooled! These bad boys might take the form of our favorite circular cinnamon desserts, but within each tantalizing layer lies a treasure-trove of savory flavor. Bite down and enjoy a blend of herbs and spices tied in between leaflets of spinach and basil. Corner Scone's own signature recipe for pesto completes the batch, cinching each warm roll into the perfect on-the-go lunch special. And considering their size, you might just have a little left over for afternoon snacking!
Take A Bite Out Of:
Corner Scone Bakery
322 N. California St., Lodi
(209) 747-3418
CornerSconeBakery.com