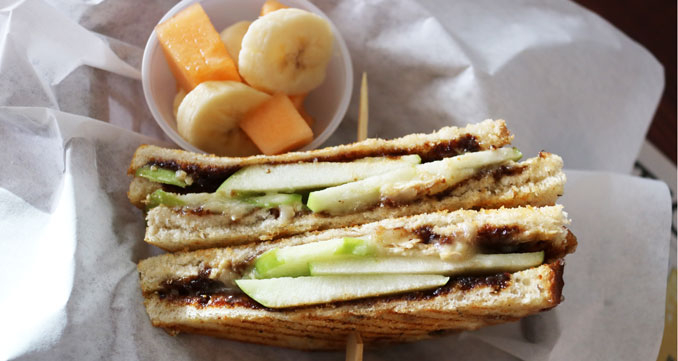 The Reopening of Blackwater Delicatessen
Generations of foodies are flocking to the reopened doors of Blackwater Delicatessen, one of Stockton's most memorable cafes and hangout hotspots near Victory Park. Priding itself in a combination of vintage and modern décor, and a menu that caters to morning larks and night owls alike, Blackwater offers Open Mic and Jazz Nights, Taco Tuesdays, and special events! But let's put the focus on the food for now, shall we?
After all, when it's time to flip the open sign, Blackwater knows how to bring its customers back for more. Boundless brunch opportunities await, and house salads are nothing short of superb, utilizing fresh and flavorful ingredients. But the sandwiches are where the true spirit of Blackwater thrives. We can't help, but dig into their Green Apple, Fig Butter, & Brie sandwich. This beauty is typically served on sourdough, but you're free to pass judgement for another choice. Grilled to perfection, it's seasoned and served!
Pick Up Lunch At:
Blackwater Delicatessen
912 N. Yosemite St., Stockton
(209) 451-1507