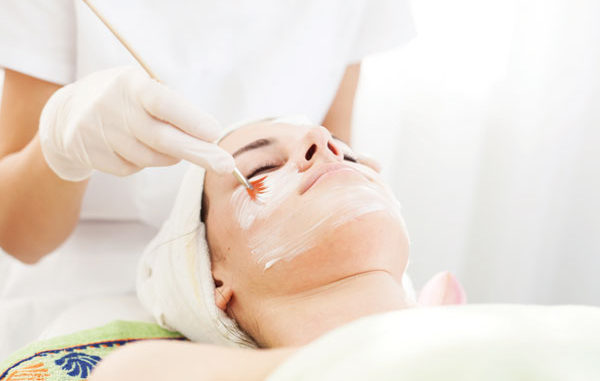 From the minute that turkey hits the table the holidays hit you full force–before you know it your in-laws will be knocking on your door laden with gifts.
This time of year can seem like a never-ending whirlwind of office parties, family gatherings, and desperate dashes to the mall. Coupled with the changing weather and inevitable gift wrap induced sleep deprovision, the stress that comes with end of the year obligations can take a toll on your skin at a time when Christmas cards abound and everyone seems to be scooching in for a selfie.
So if the shift from pool party planner to holiday hostess has left your reflection less than jolly, it might be time to give yourself an early Christmas present. These festive facials will leave you refreshed and ready to meet that special someone under the mistletoe.
The Holiday Facial at A Beautiful Blend
At A Beautiful Blend, relaxation is a key part of every treatment—and moments of relaxation are certainly cherished and appreciated during the busy holiday season! With this in mind, the Lodi Day Spa created a special seasonal facial for clients.
The Holiday Facial combats effects of cold, dry, and harsh conditions with a cherry exfoliant that can leave skin sensitive to sun exposure, but helps to buff away dry skin that tends to build up in the blustery, Vitamin D lacking months. Armed with a variety of scented products that bring a little whiff of summer, this facial caters to individual skin needs to leave you glowing.
The Hydro Glow Aqua Facial at Perfect Balance Day Spa
If you're looking for a facial that will give your skin that picture perfect look, Perfect Balance Day Spa has just the treatment. With a dual approach that uses both an exfoliating and cooling mask, the Hydro Glow Aqua Facial visibly reduces the appearance of fine lines and wrinkles. Perfect Balance Day Spa esthetician, Kayla Westby, describes it as "a drink of water for your skin." And if you can't get enough of the way your skin feels after this treatment, purchase this two-step treatment from the spa's Boutique to use at home.
HydroPeptide Even Brighter Facial at The Spa at Wine & Roses
This luxurious specialty treatment is available year-round, but becomes a seasonal favorite throughout the holidays. Targeting skin discoloration that runs the gamut from age spots and sun damage to acne scars, this facial works to even out complexion. With a healthy dose of antioxidants, it also works to protect skin from further damage.