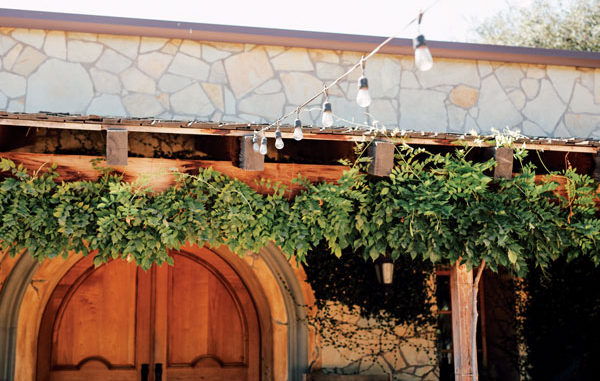 Fostered along the fertile soil of our scenic appellation is a treasure known for its abundance in friends, hospitality, and fine wine. Welcome to Abundance Vineyards, where reds run rich and whites echo the crisp mornings of the region from which they call home. One of Lodi's leading wineries began its journey in our backyards in 2007, after Dino and Ron Mencarini took the helm of the business and moved Abundance Vineyards to Lodi.
It's hardly a surprise that Abundance Vineyards has captivated our senses. The Mencarini family's bonds with Lodi's rich earth has gone back for generations. As farmers, Dino and Ron Mencarini's parents toiled over bountiful tomato crops, just as the brothers' grandparents had before them. And it was that connection to the land that drove Dino and Ron to the ever-evolving wine industry.
"Abundance started out as a partnership in Sonoma, California," says Anisa Keyser, General Manager of Abundance Vineyards. "After several years, Dino and Ron decided to buy out the partnership, and move it to Lodi, where they originated from. They built the tasting room, and opened it up to the public in 2008."
Since taking root, avid wine enthusiasts have flocked to Abundance's rows or grape varietals, sampling Moscato and Chardonnay, Carignane, and Old Vine Zinfandel, to name just a few. The grounds themselves are a step into the Mediterranean. Hearty wooden tables and large parasols perch under the deep blue sky, just begging to be used for a picnic. A fire pit sits full circle for those lengthy visits under the stars, when live music accompanies incredible tastings. And the building itself unfolds in subtle sandstone hues along the veranda. Truly an inspiration that could easily call Tuscany's rolling hills home.
Step inside and discover the tasting room, arranged with comfort and intimacy between friends and lovers in mind. It's here you'll find new kinships along samples of Blanc and Pinot Grigio, though Abundance has captivated our taste buds with an array of sparkling wines as refreshing as the visit itself. Our favorite? It's always a coin-toss between the nuanced flavors of Almond Sparkling and the vivacious appeal of Raspberry.
Drop in for a spell and sample the magic unfolding along the grounds. Whether you're visiting the world beyond the iron gates for the Summer Music Series, or Fire Pit Fridays every other weekend, the fun is always unfolding.
Have A Taste At:
Abundance Vineyards
1150 W. Turner Rd., Lodi
(209) 334-0274
AbundanceVineyards.com