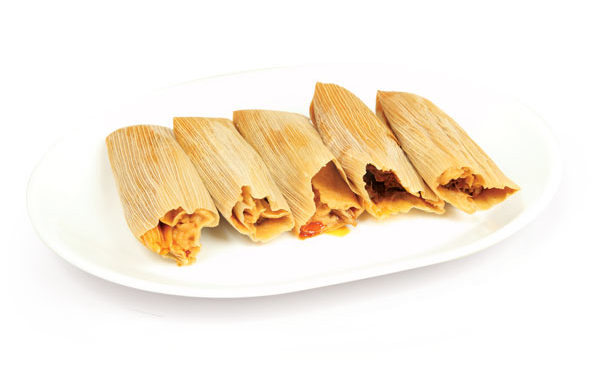 The Third Annual San Joaquin Tamale Festival
In mid-October, tamales and tamale lovers will unite at the third annual San Joaquin Tamale Festival at the San Joaquin Fairgrounds.
This year, attendees can look forward to live music, including rock, reggae, and Mexican regional music, a car show, a local talent show, and a craft fair. Children can enjoy mini-carnival rides and a petting zoo.
"Traditionally, this event celebrates the cultural diversity of San Joaquin county, with a fun family event," says Anthony Rivas, a festival coordinator.
Tamales will be featured in Tamale Alley, a restaurant showcase alongside Beer Boulevard.
"With thousands of community members gathering every year in celebration of family, the Tamale Festival has become a signature event in our community," says Anthony.
The tamale, a steamed dish, is found from Mexico down to South America, as well as in Cuba. Corn dough, masa, is mixed with lard (manteca), butter, or vegetable shortening. Savory tamales are made with bean, pork, chicken, turkey, beef, vegetables, or cheese. Sweet tamales are made with elote (corn), sugar, lime, pumpkin, pineapple, strawberry, or peanuts. Tamales are cooked after being wrapped in corn husks, or banana, plantain, or silver beet leaves. Tamales can be served plain, with meat drippings, or with a red, green, or mole sauce.
Event Details 
When: Sat.-Sun., Oct. 14-15, Noon-8 PM both days
Where: San Joaquin Fairgrounds, 1658 S. Airport Way, Stockton
Web: SanJoaquinTamaleFestival.com